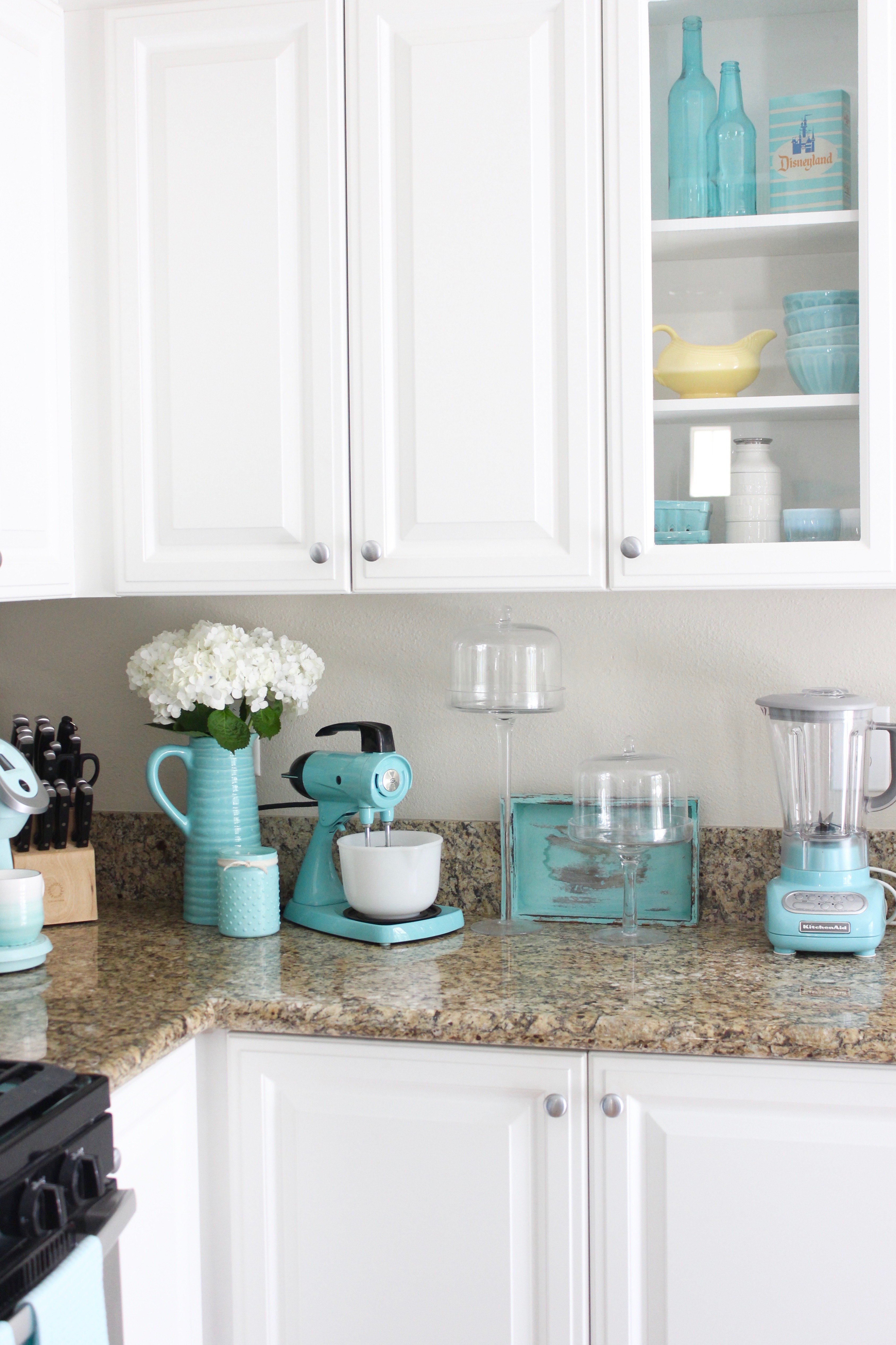 Happy May Friends!
I can't believe how fast this year has gone! This last weekend was quite the busy one for us! We went and celebrated my Uncle's 75th Birthday at Disneyland. It was so much fun! I enjoyed seeing my cousins and their families! Before we met up with them all, Davey (my hubby) and I ventured into the Anaheim area and picked up our restored Vintage Sunbeam Mixer! I couldn't believe how beautiful it was! The color was absolutely perfect!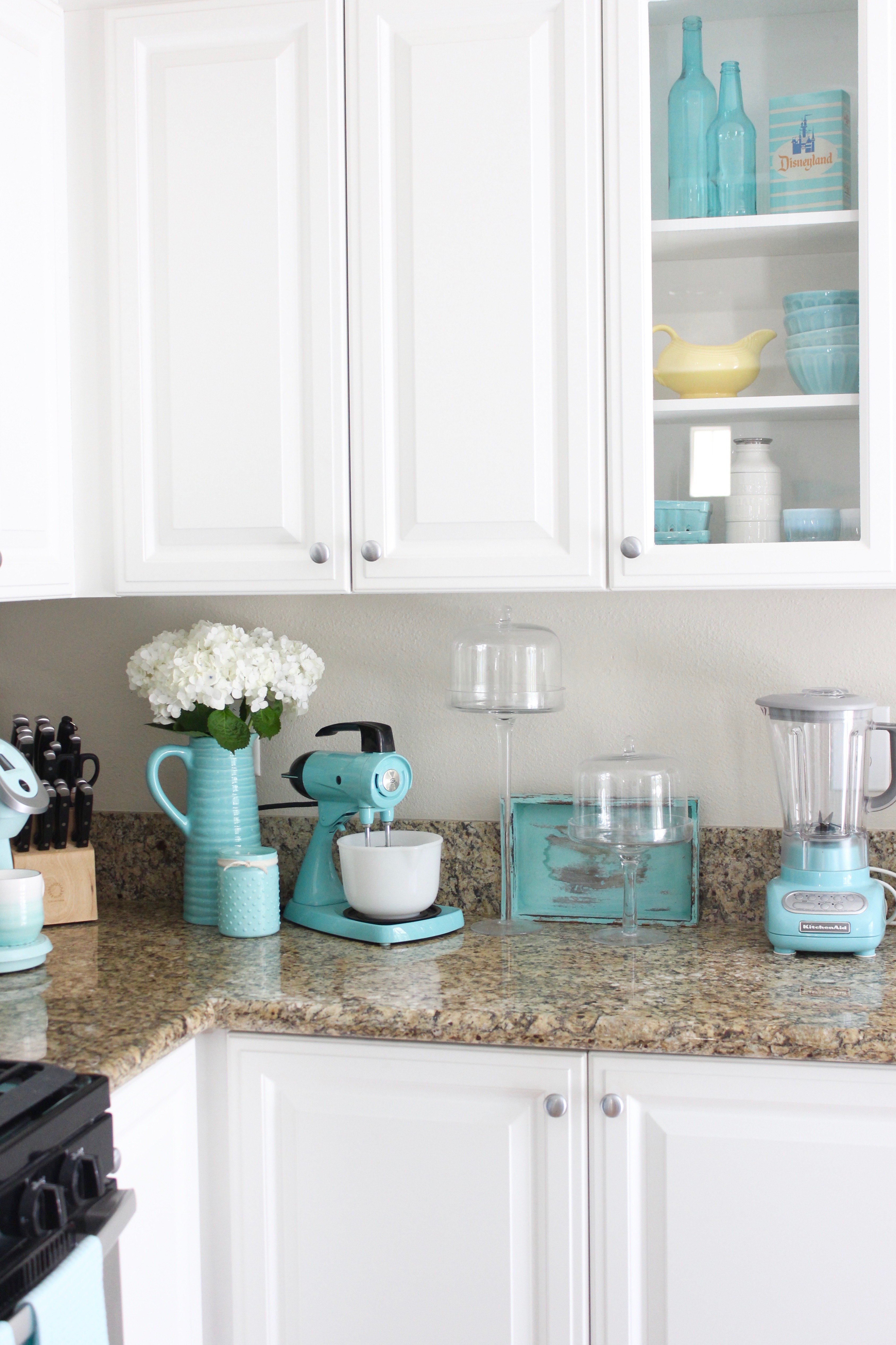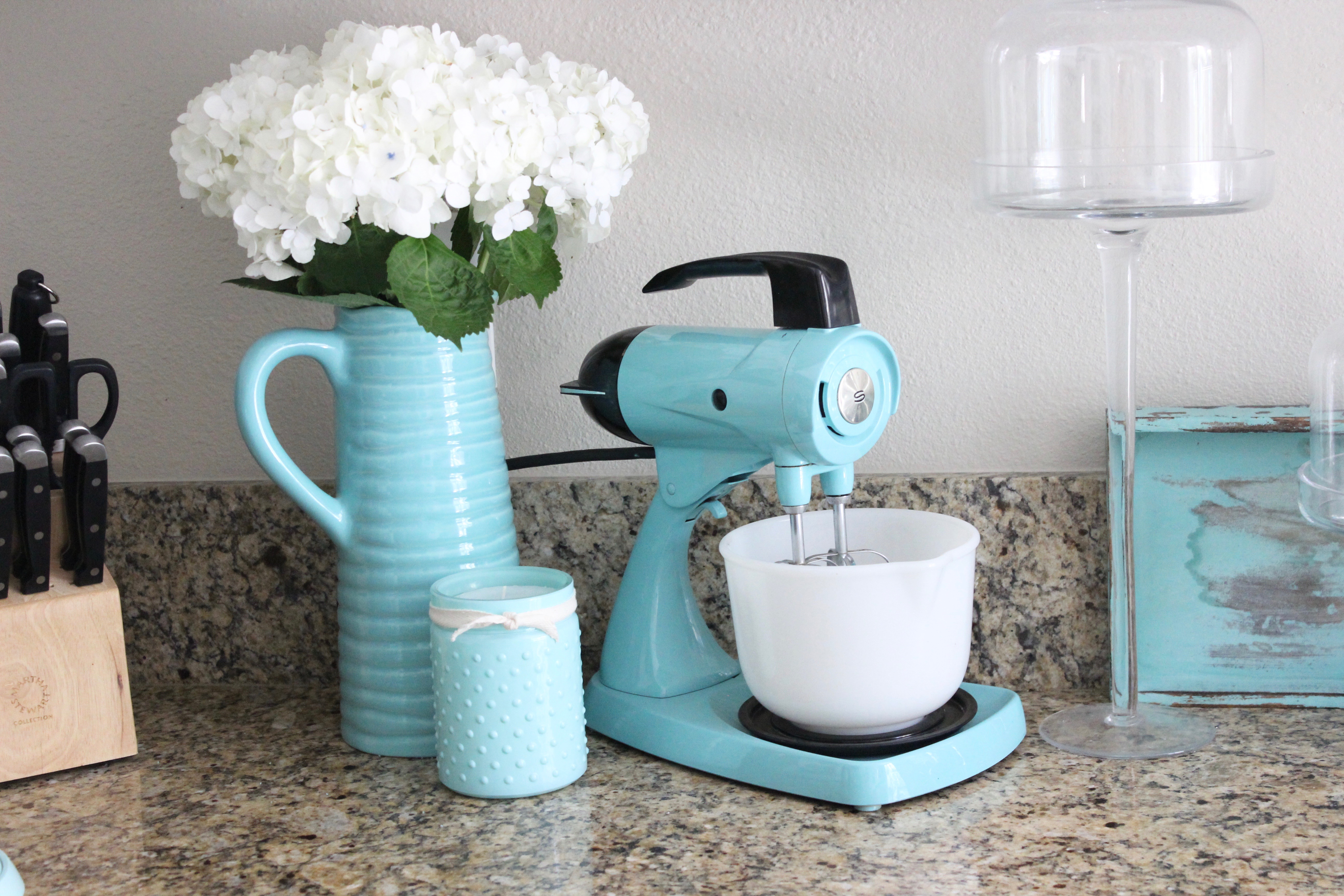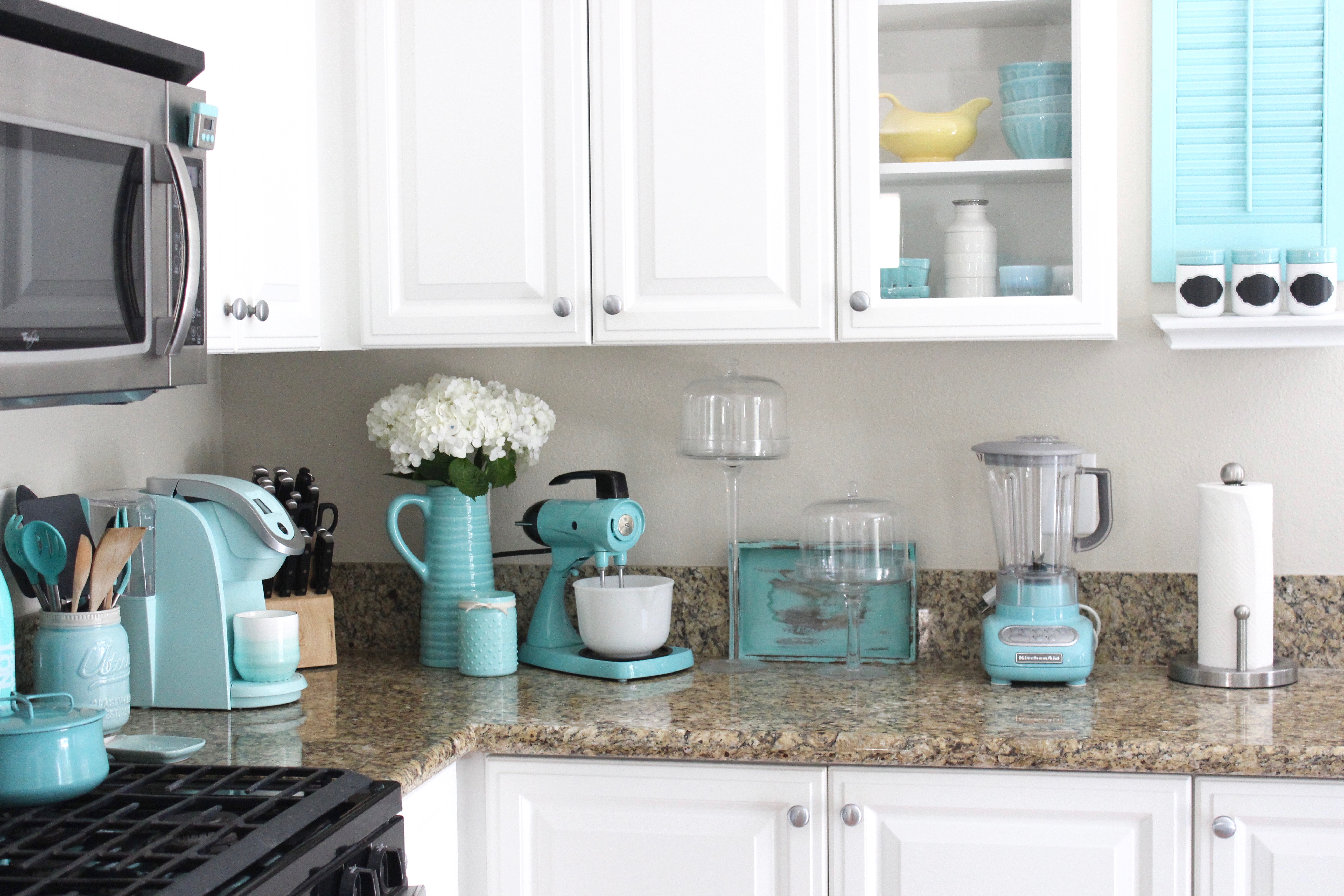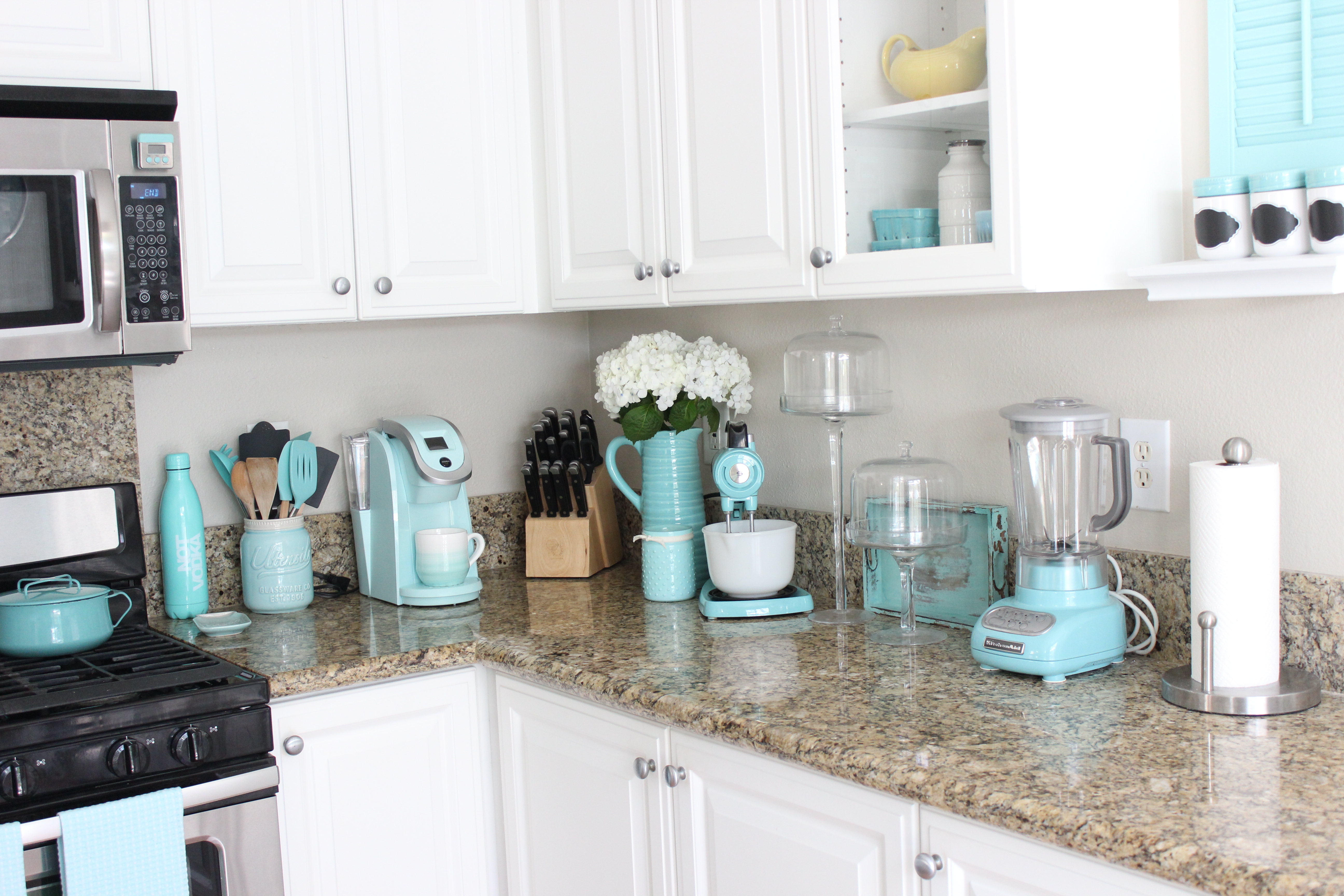 I am such a vintage lover and this mixer was the perfect addition to my aqua kitchen!
Thanks for stopping by friends!
xo