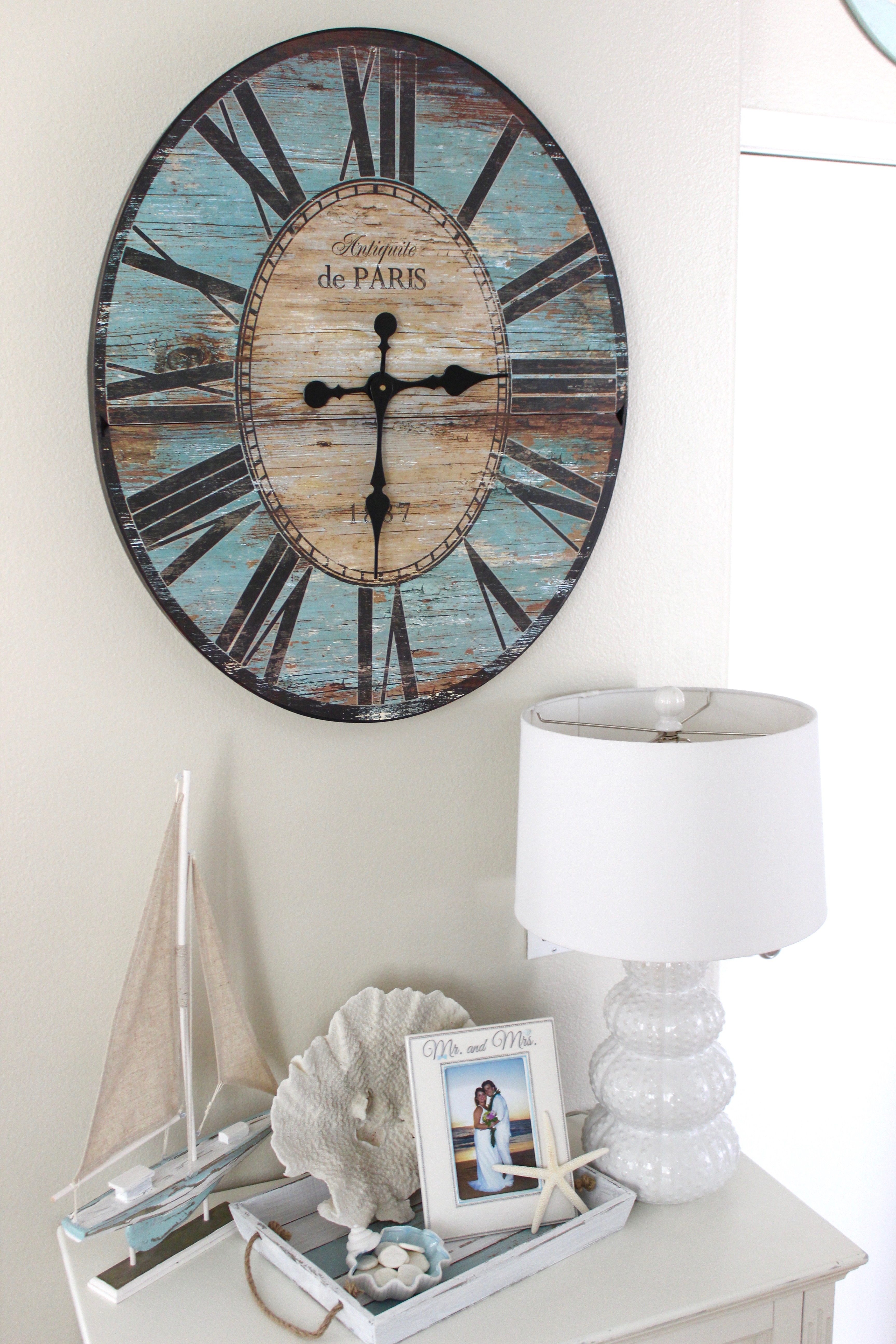 Happy Friday Friends!
I hope everyone had an awesome week! I've had a few of my readers ask where I found my Coastal Wall Clock downstairs. I originally found the clock in a cute boutique in Avila Beach, CA. The minute I saw the clock I knew I had to have it! It was so unique and the perfect style for my coastal home decor!
It made the perfect statement piece in our Living Room.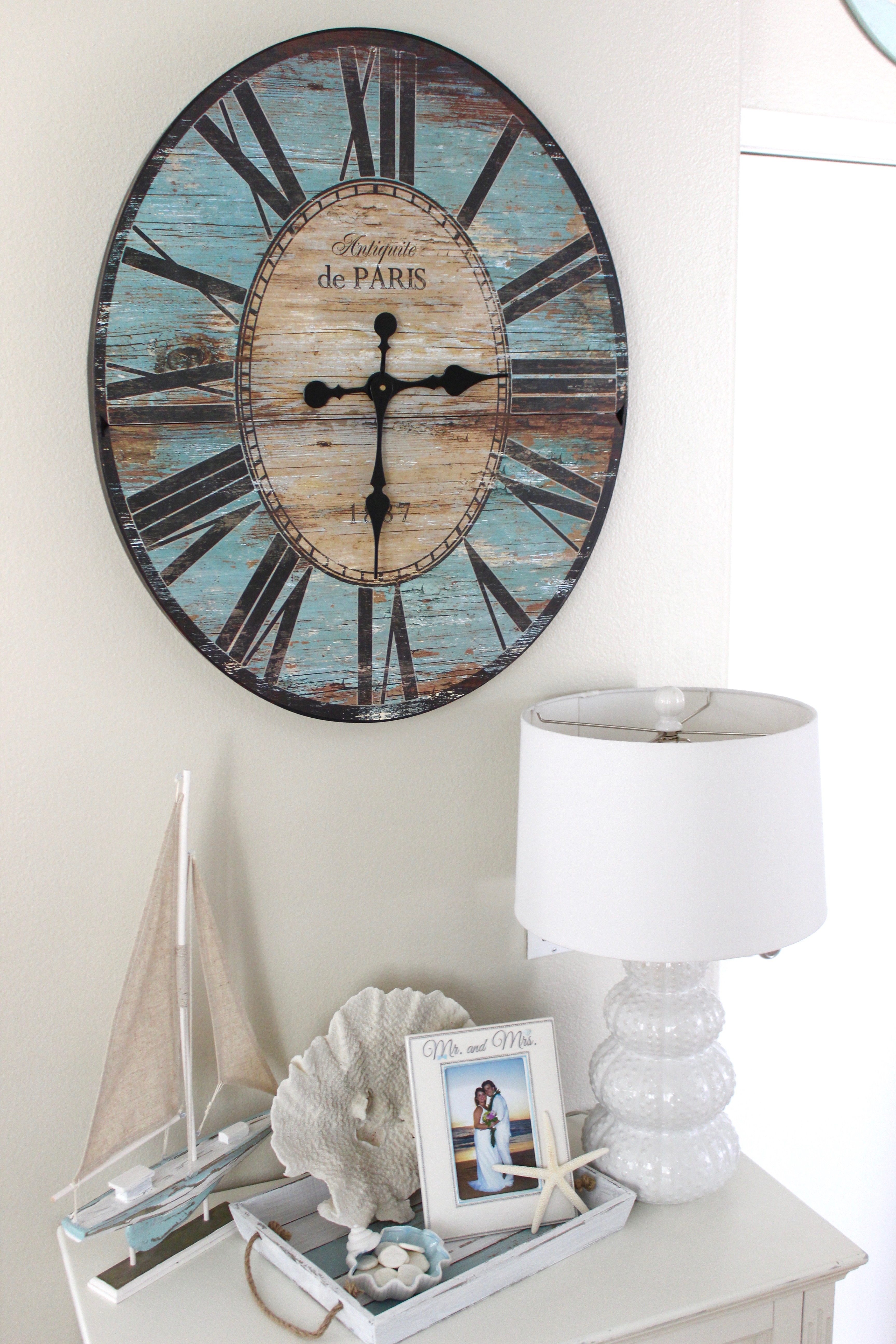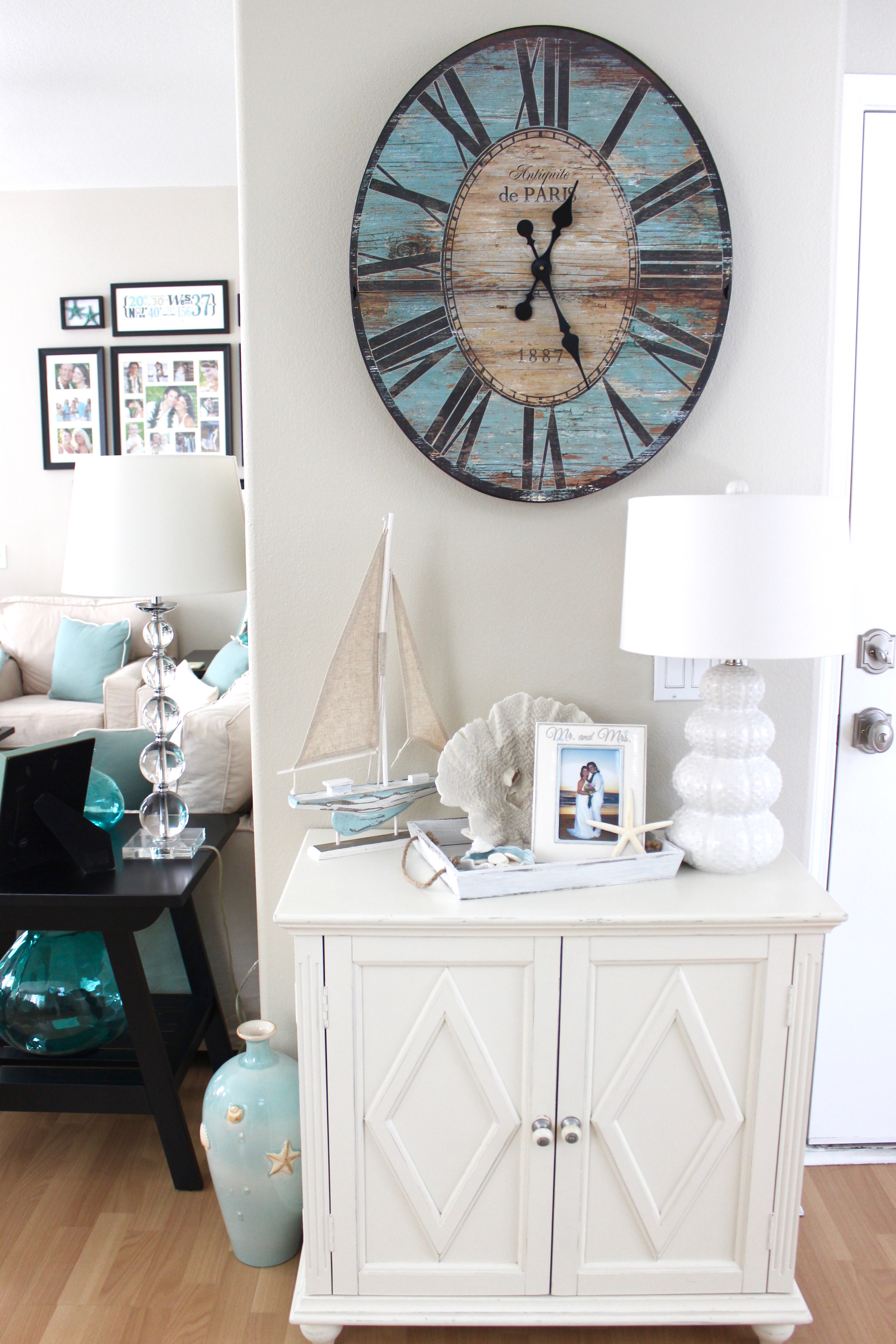 After researching for my readers, I found the clock!
Follow image Link below!
Have a wonderful day!
Thanks for stopping by.
xo