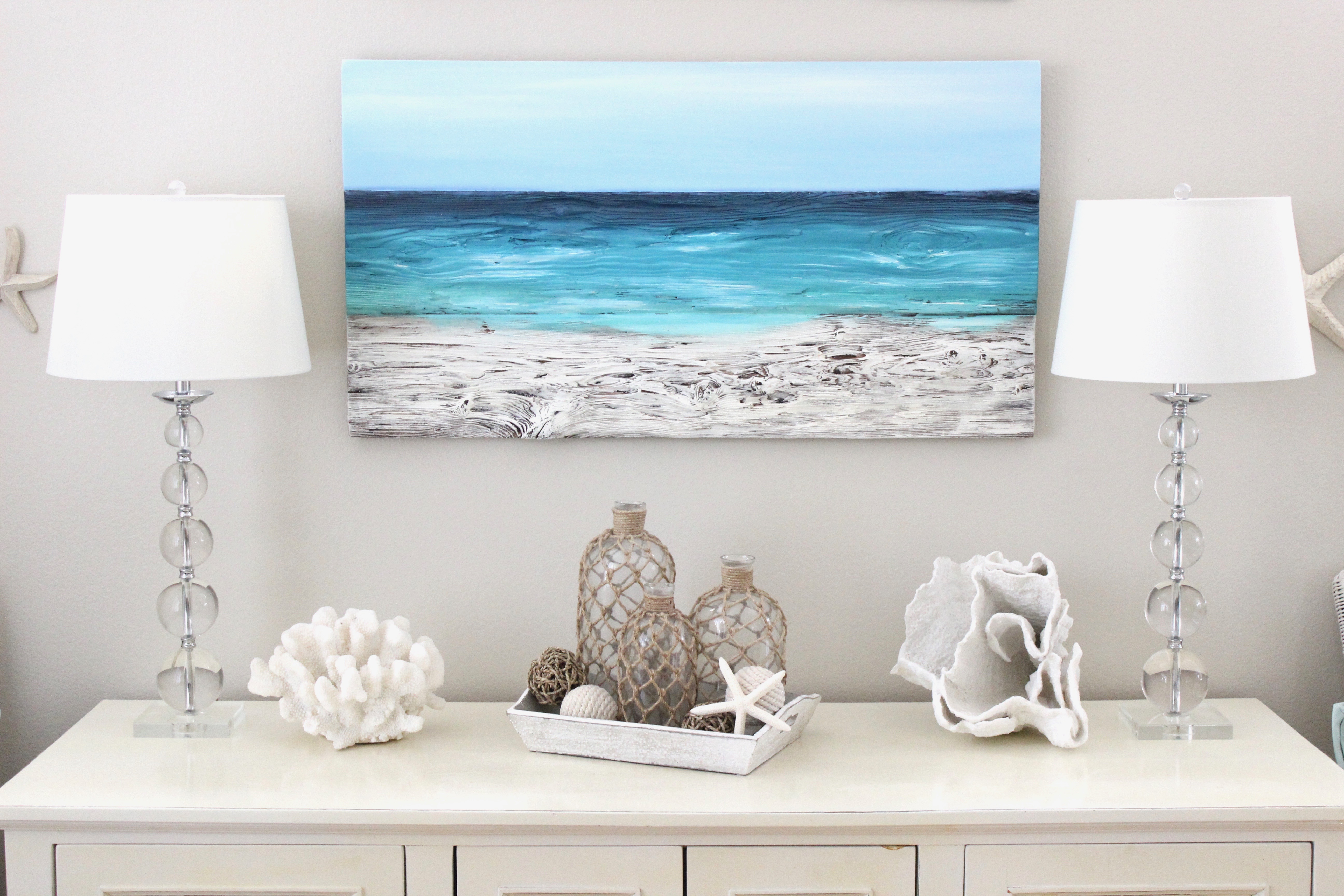 Happy Saturday Friends!
It's a rainy chilly day in Southern California today and I'm missing Summer already! Luckily, inside we're still feeling the coastal vibes and are loving our new piece of art!
Today I'm super excited to be partnering with the lovely Aimee from Aimee Weaver Designs. Aimee and her husband create unique and personalized pieces from their home studio in Lancaster County, Pennsylvania. The couple are passionate about creating beauty from yesterday's treasures. Their desire to redeem and restore includes using antique hardware, rustic hinges and original nails. Most of their reclaimed wood is found in old barns around the Lancaster County countryside.
Aimee has several wood artwork pieces including, Ocean Paintings, Scripture Verses, Inspirational and many more!
I was so excited to receive my beautiful "Coastal Waters" original painting!
I couldn't wait to hang it and decided to put it above the buffet in my dining room. I love how the coastal blues compliment my room.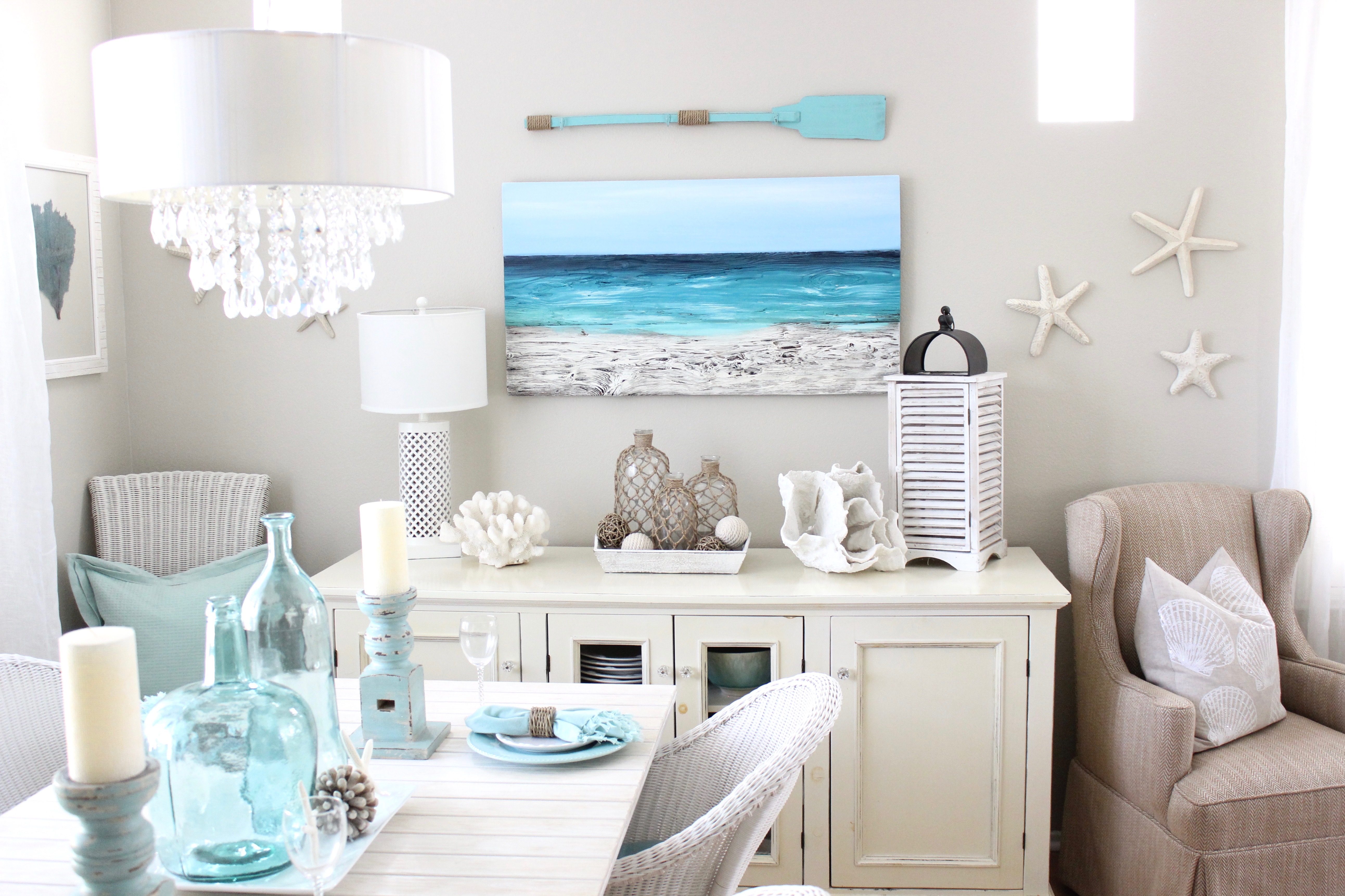 Each "Ocean Painting" is an original one-of-a-kind ocean-inspired painting done on beautiful rustic reclaimed barn wood.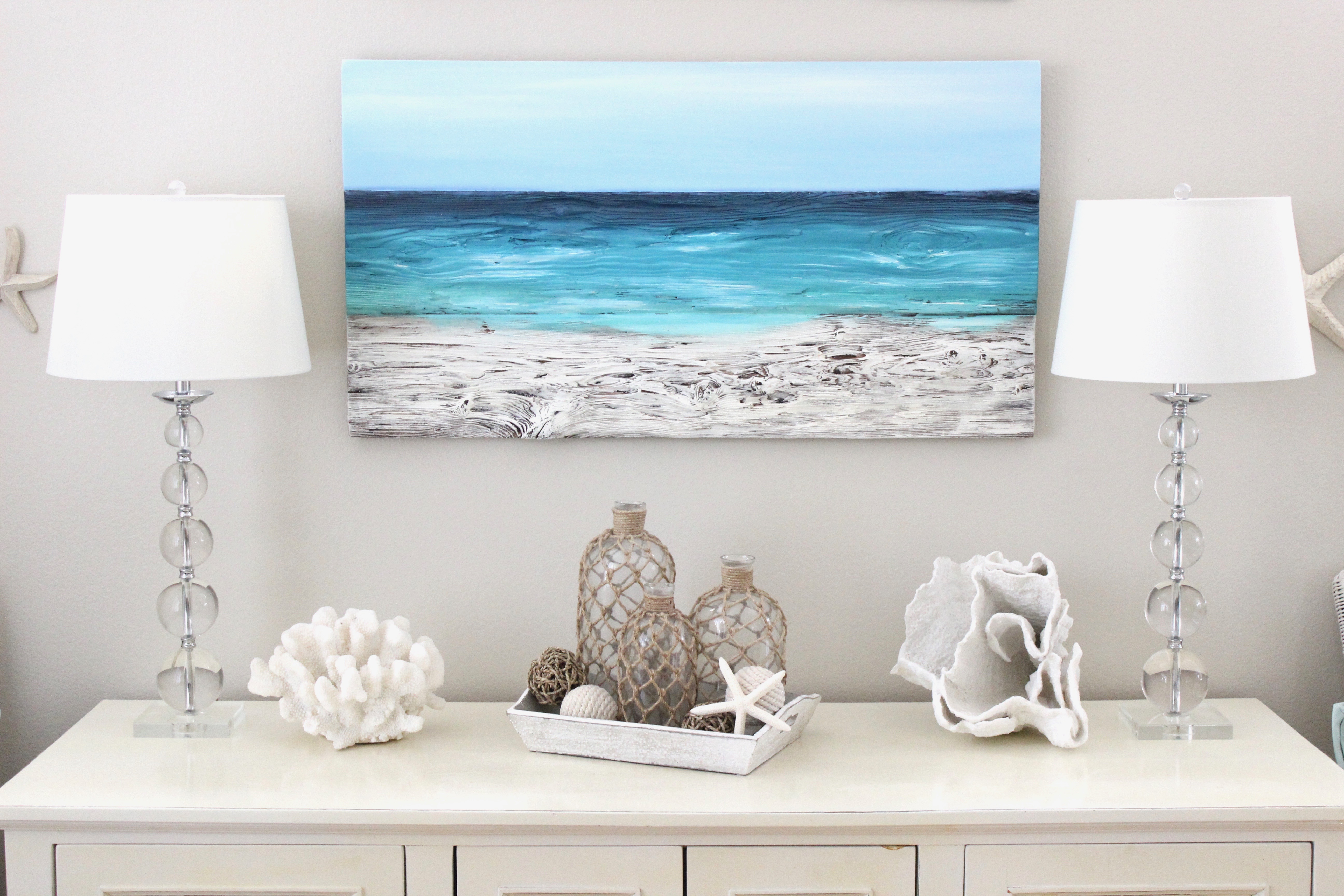 Every piece is unique, as you can see below from the variations in the wood grains.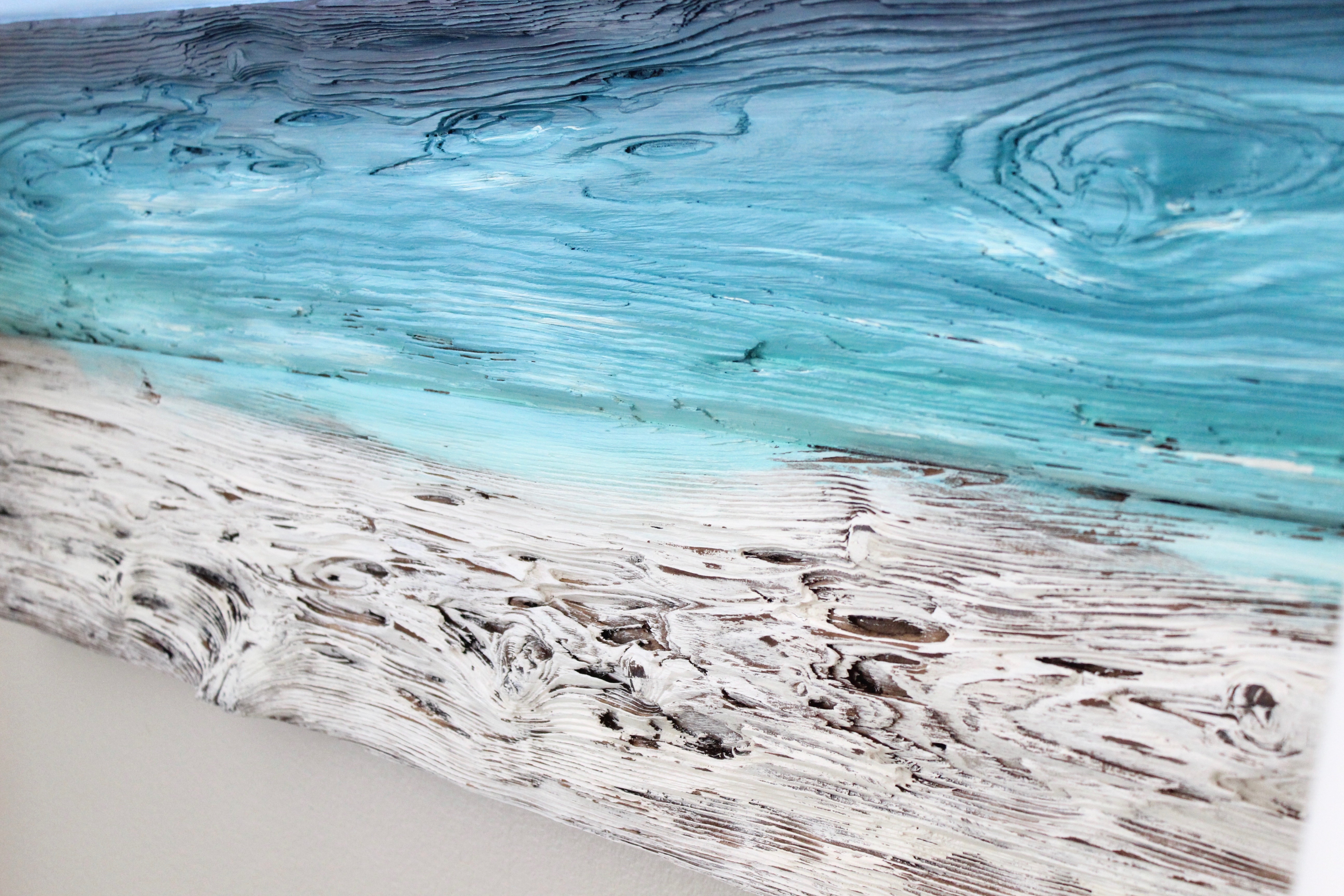 Shop Aimee's "Ocean Paintings" here.
Among her hand painted artwork, Aimee offers home decor including, clocks, pillows and many more items to choose from.
Below is one of her beautiful pillow covers.
(Front)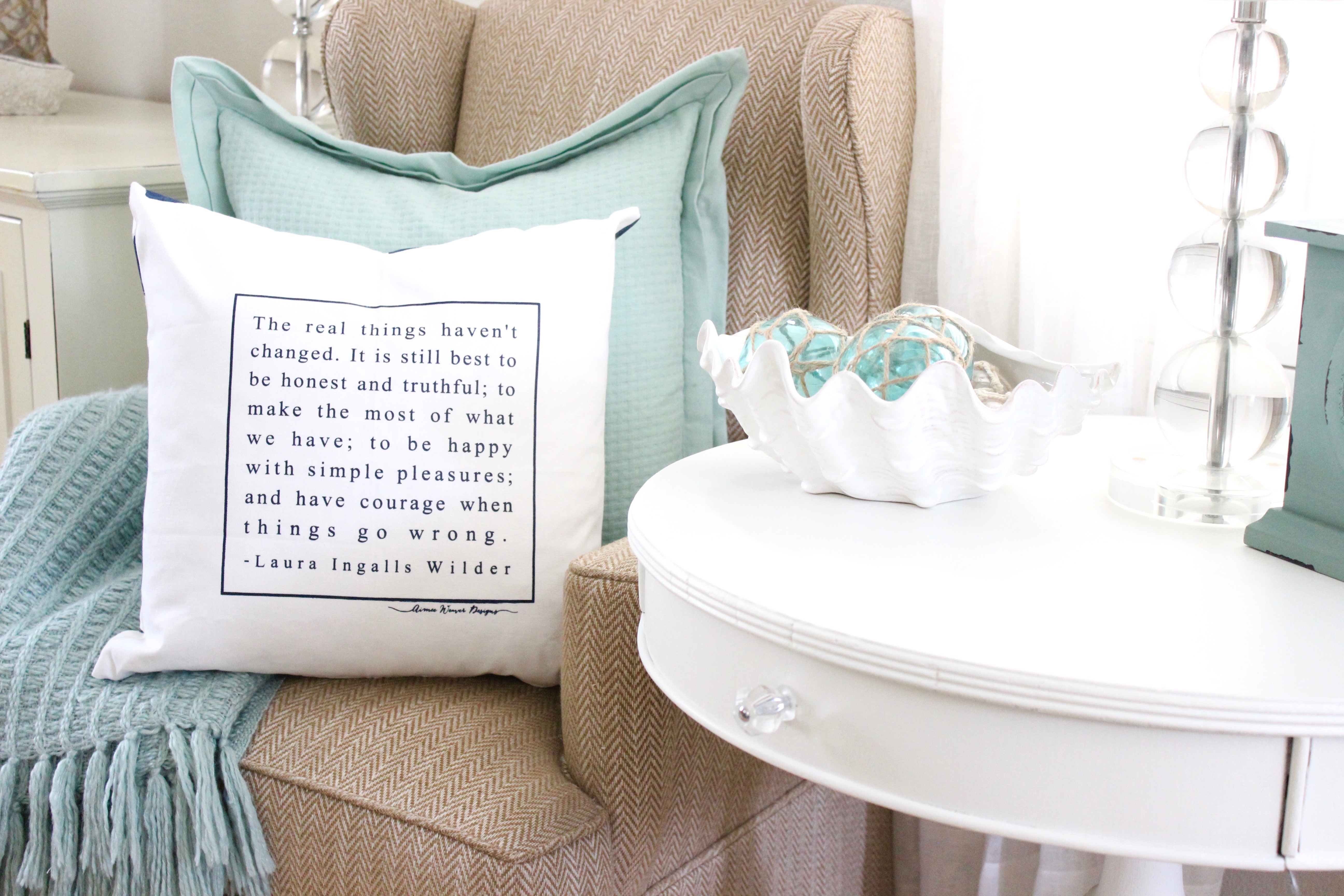 (Back)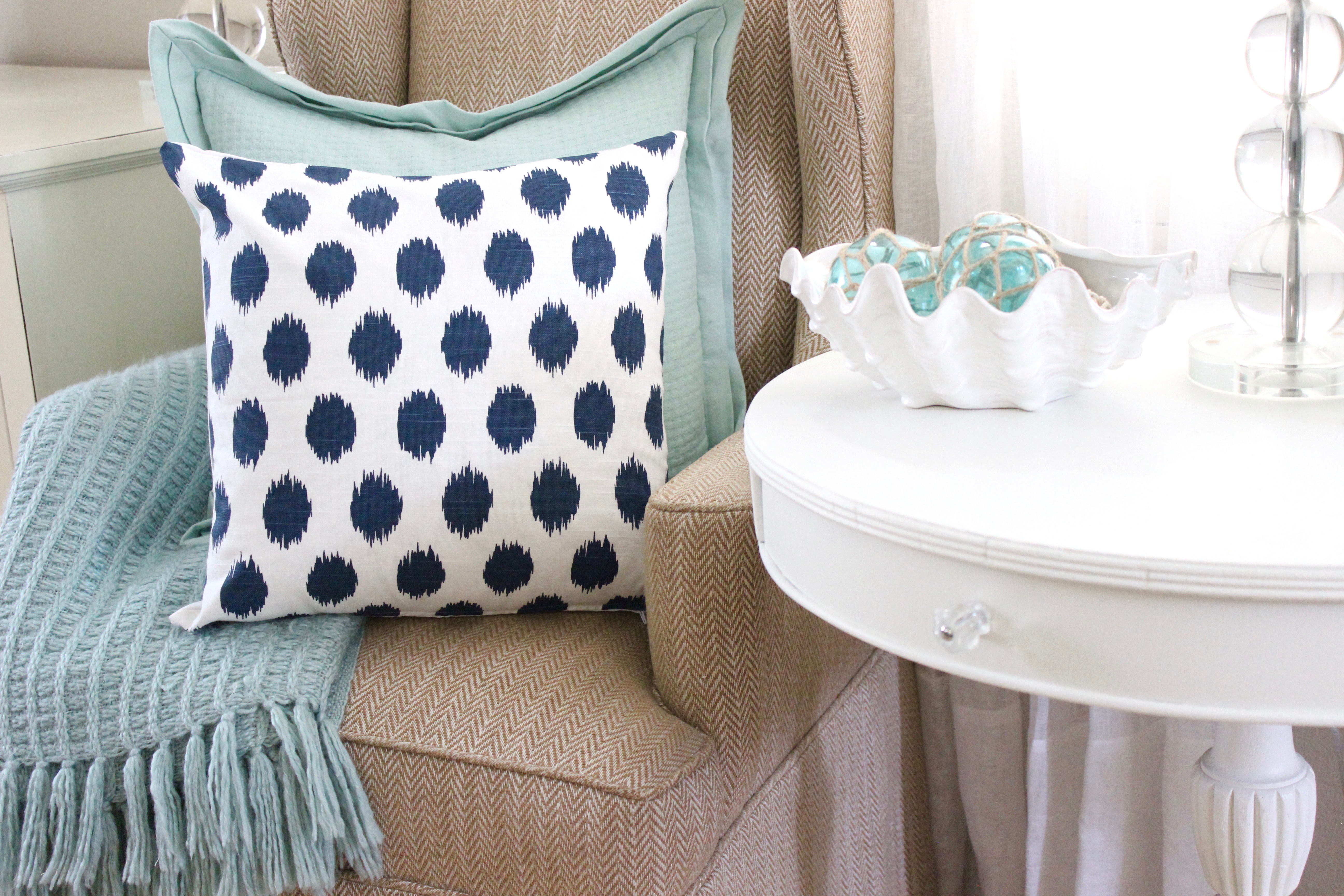 As a special gift to my readers, Aimee is offering a 15% discount code to use on any of her pillow covers by using the code PILLOWSALE.
The sale will be effective until Nov. 15, 2016.
You can shop more pillow cover selections here.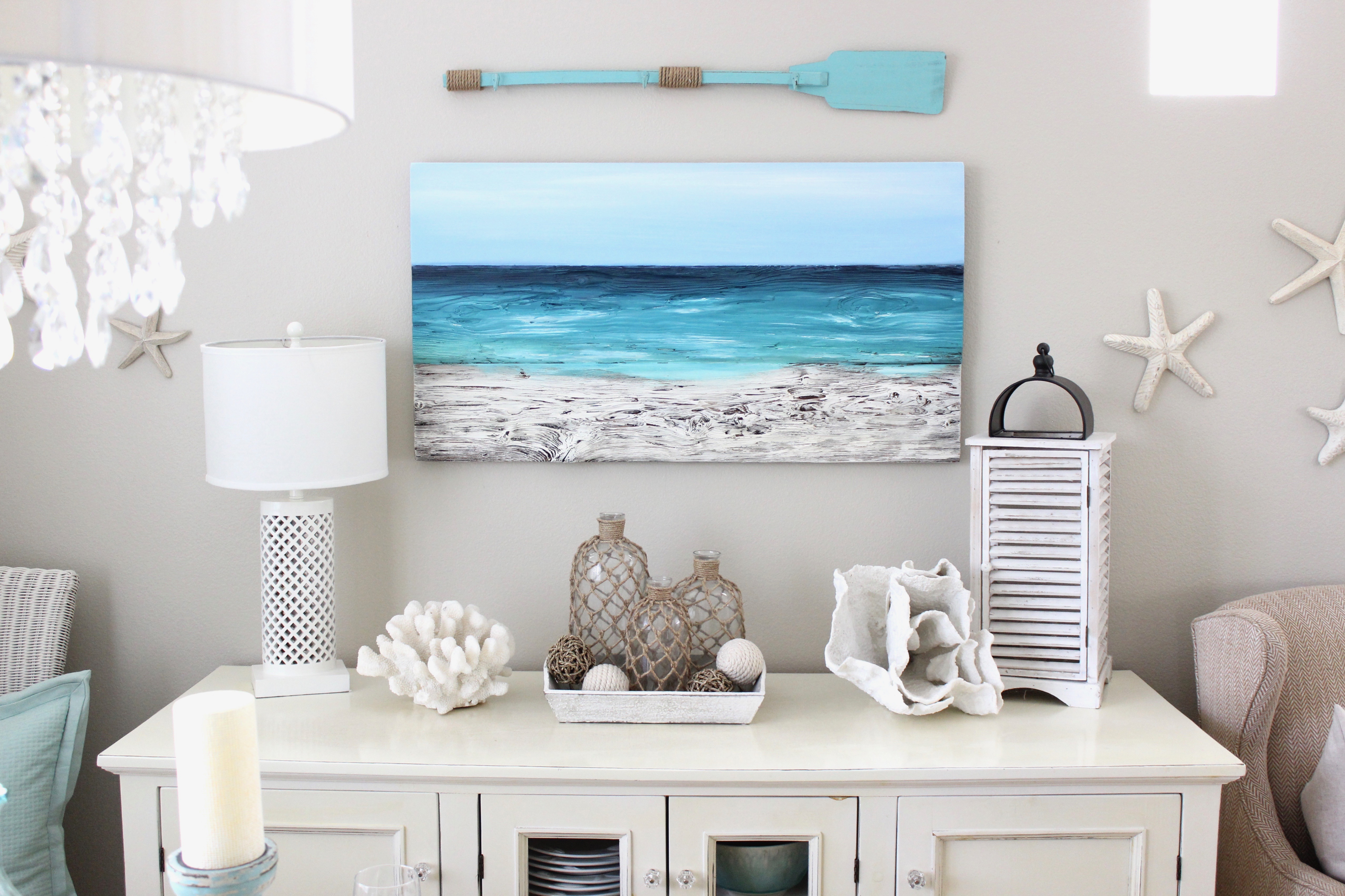 Read more about Aimee and shop her online store here.
Thank you so much for stopping by!
xo