Happy Monday!
I can't believe that Easter is this Sunday! This month has just flown by!
Today I'm sharing my Easter decor with you. I didn't do as much as I've done in the past but I'm super happy with the little touches I did do!
Let's start my Easter tour with my front porch.
My front porch is small but I love how quaint it is. I recently found the table and chair on the left and painted it white. I love how it gives a coastal feel to my porch. I recently painted my front door with the Valspar Color: Tropical Bay. I love how soft the color is.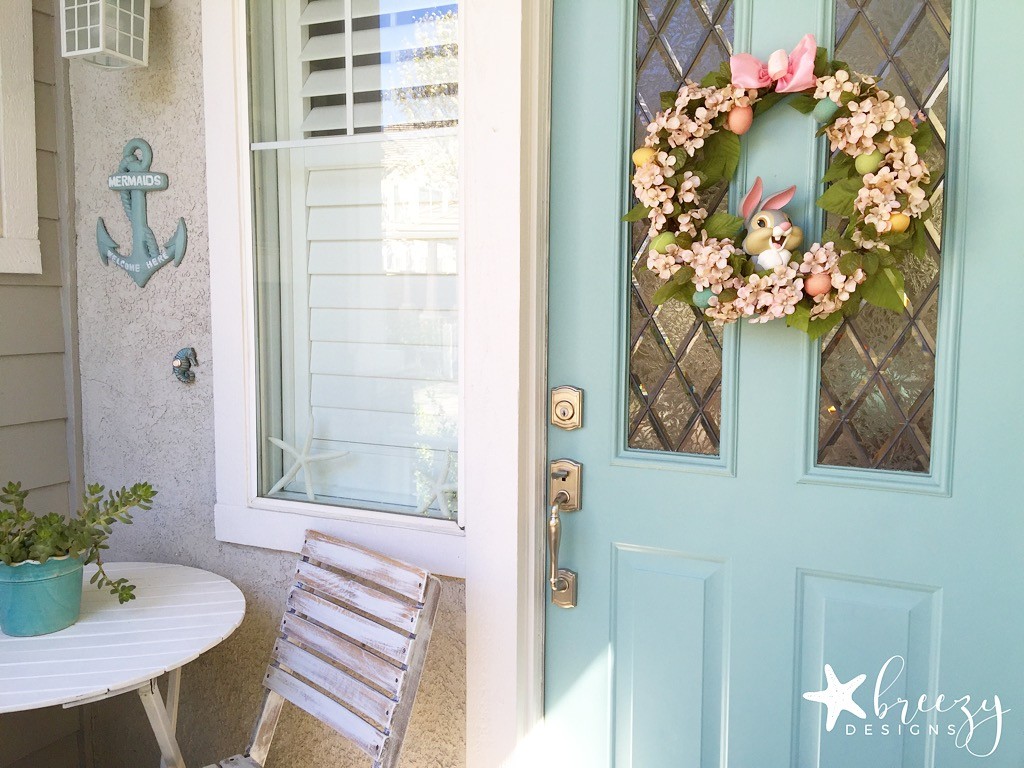 Let's not forget my sweet Thumper wreath that I purchased a few years ago from the Disney Store. I love his cheerful little face greeting my guests as they arrive.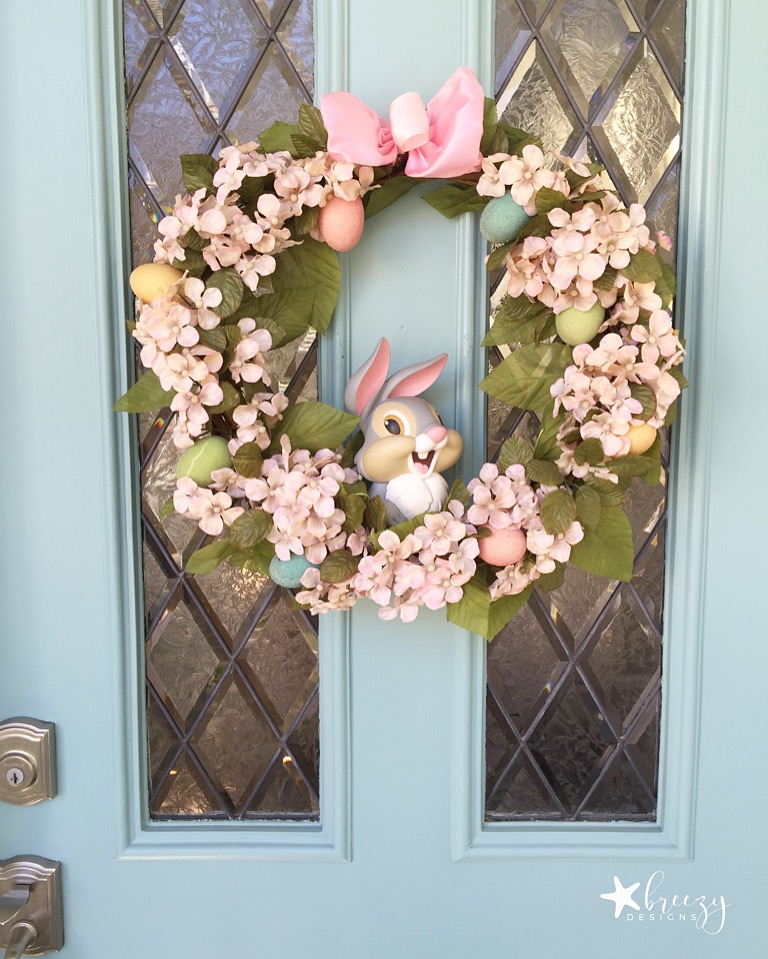 Now let's enter my home!
I found these adorable eggs at Homegoods and decorated with them throughout my Living Room.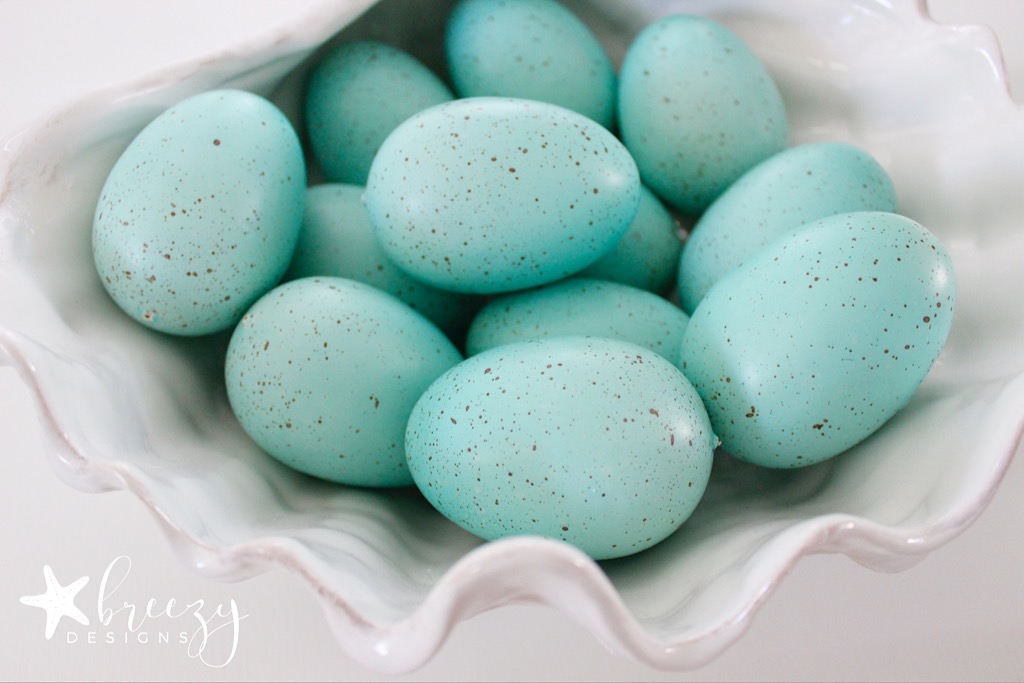 The small birds I found a couple years ago at Michaels Craft Store. The clock and lamp are from Homegoods. I love those little birds so much! They are perfect spring accents!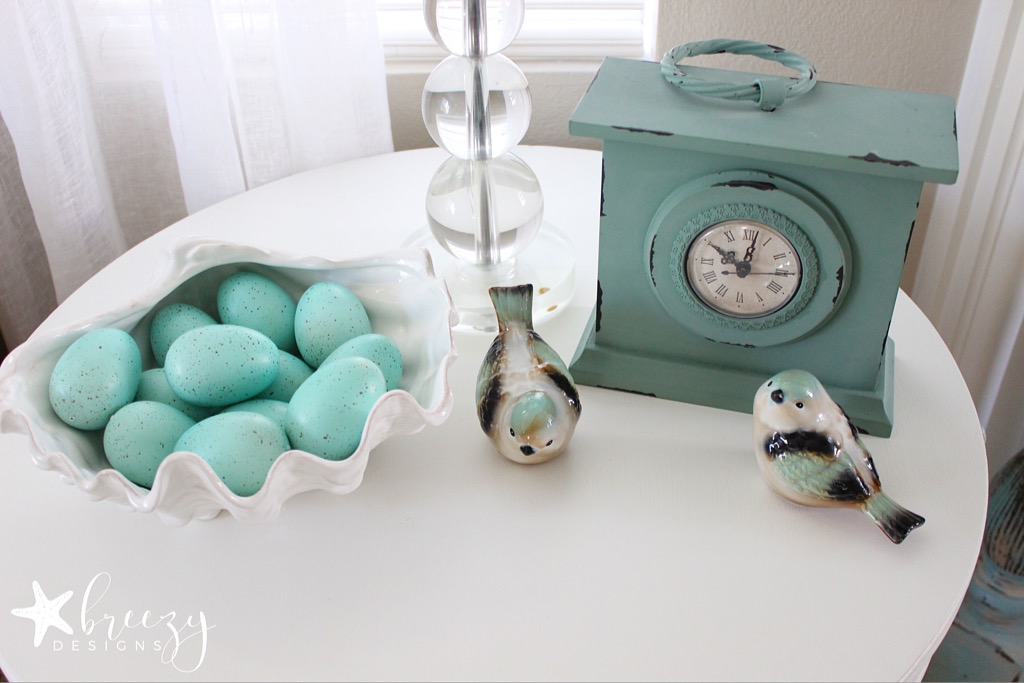 I changed my mantel up a bit with my new pitcher from Anthropologie which can be found here.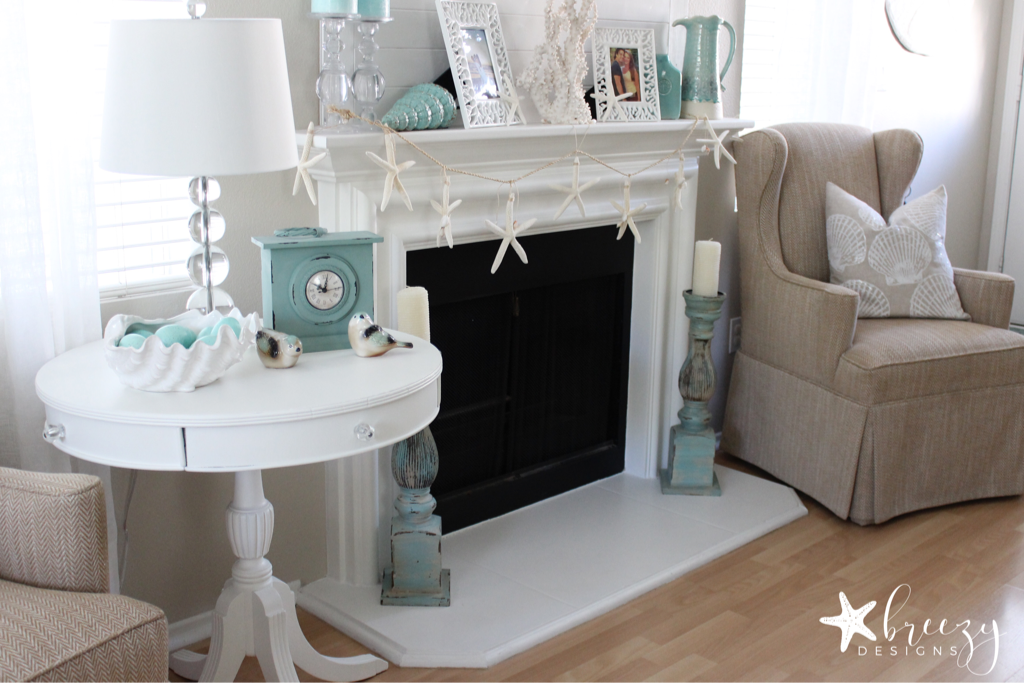 I added more eggs to my  Dining Room Table.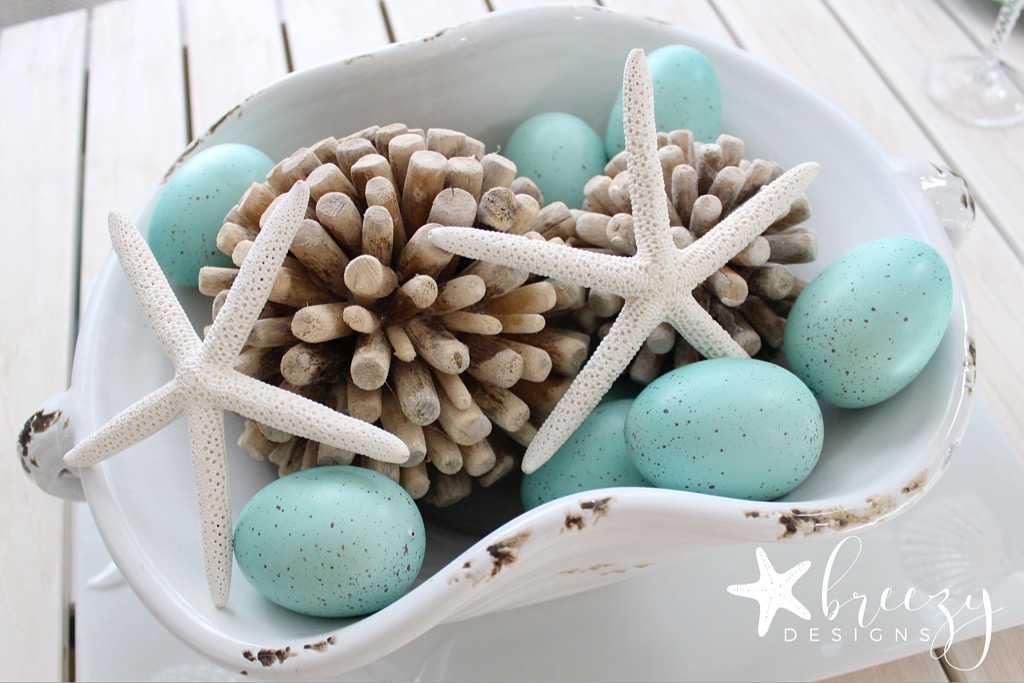 Last but not least. My sweet little chicks from Wisteria.com.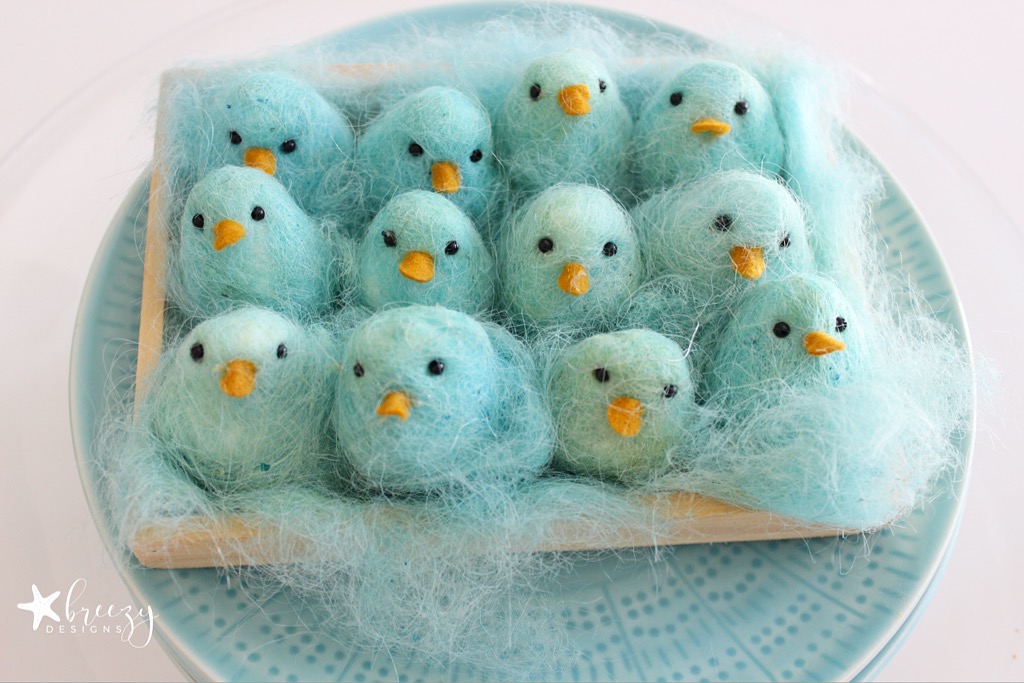 Thank you for stopping by to view my Easter tour!
I wish you all a wonderful and Happy Easter!
xo