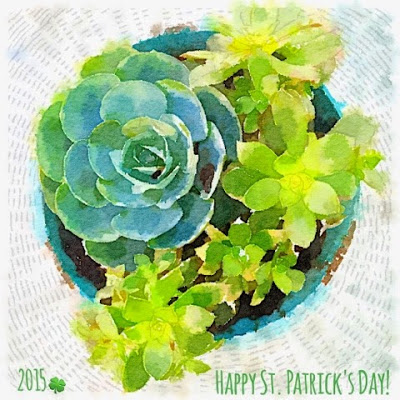 Happy St. Patty's Day to my sweet followers! Hope you're having a wonderful day!
Thought I'd share a photo of my succulents in my backyard.
I edited the photo with my Waterlogue app. Love succulents! They are so lush and green!
Today got even better when my neighbors made my day extra special and brought me over some
Irish Soda Bread! Boy is it yummy!
I have to say I'm more than Lucky, I'm Blessed!
Xo!