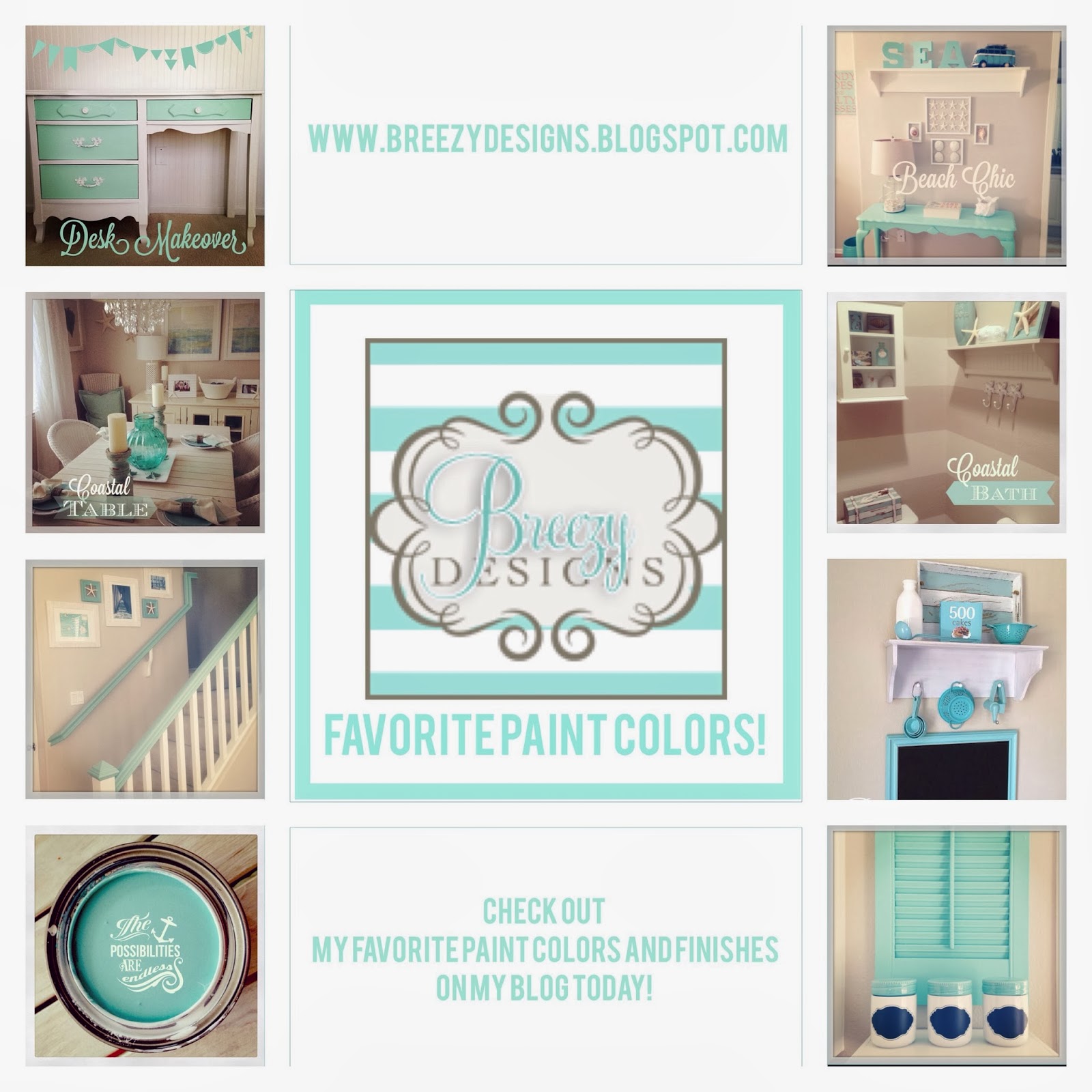 Happy Monday!
What better way than to start your week with a lovely post about my favorite paint colors! I have been asked by readers what my favorite paint colors, finishes and tools to use are. Well, wait no further because here are my favorites!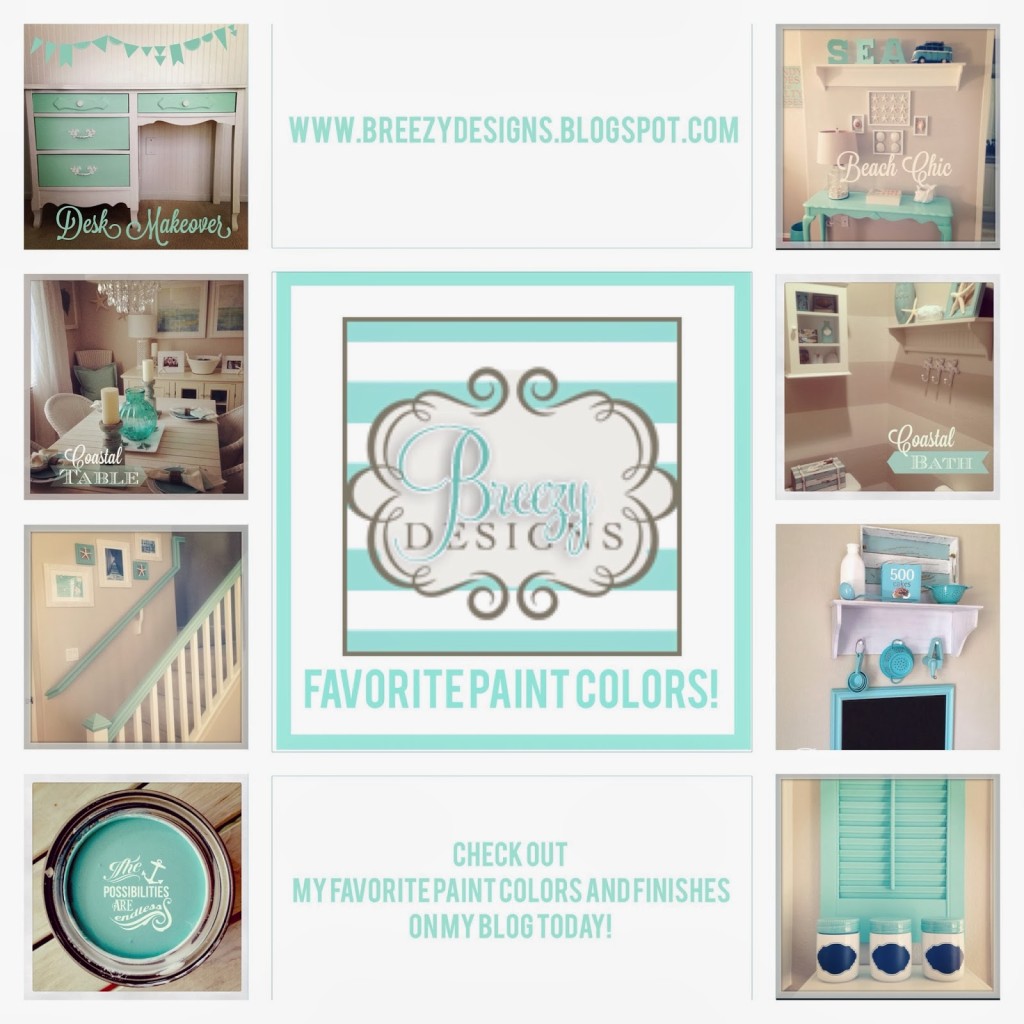 Let's start with the base color I use throughout my home. Accessible Beige by Sherwin Williams. I enjoy the look of neutral color on my walls because it is restful and relaxing to me. I bring color in with accents such as pillows, furniture, rugs, art and accessories.
I used it for the stripes in my bathroom.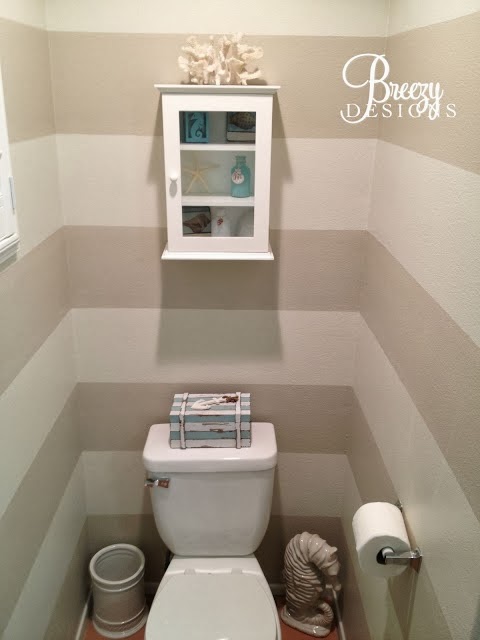 Everywhere else in my home.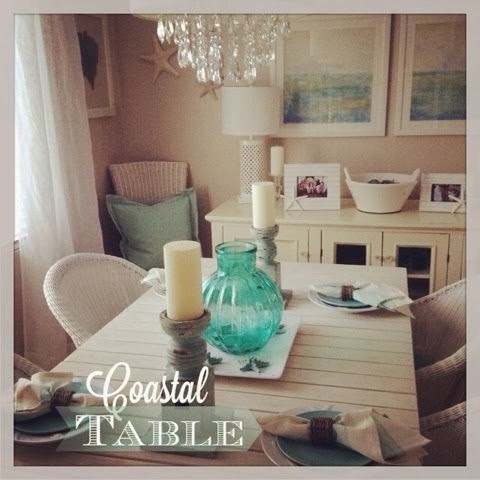 I chose a satin finish. It's easy to clean and gives a beautiful look to the whole area of the room.
See how pretty the aqua pops in the room. So easy on the eyes.
Now we will start with the colors I use in my furniture accents.
In my kitchen I have a variety of aqua colors mixed throughout. I have a lot of Martha Stewart kitchen appliances so I wanted to find a color that matched it. I headed to Lowes and found the color
Gentle Wave by Valspar in a satin finish.
I used it on my chalkboard frame in my kitchen.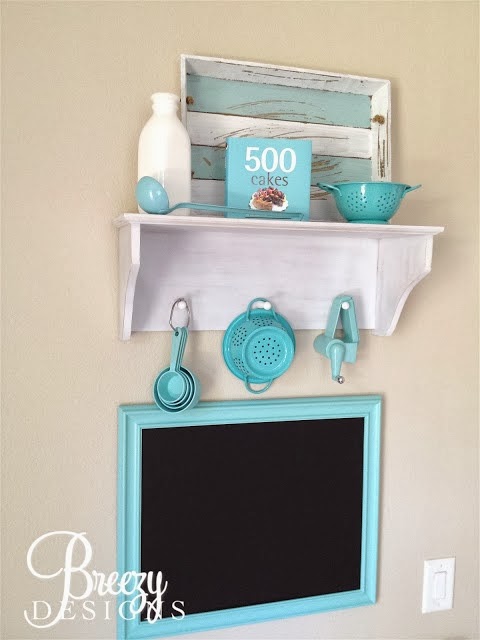 I used it on my color blocked kitchen utensils.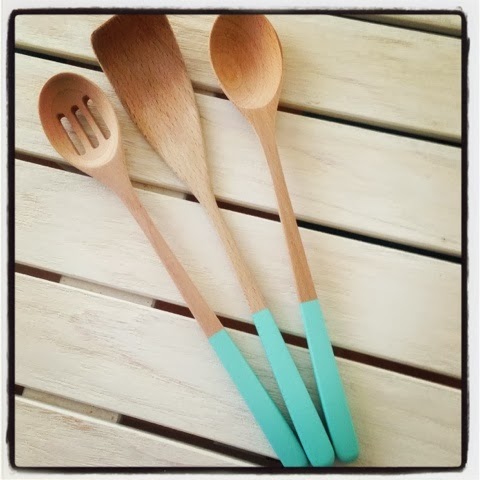 The vintage shutters in my kitchen.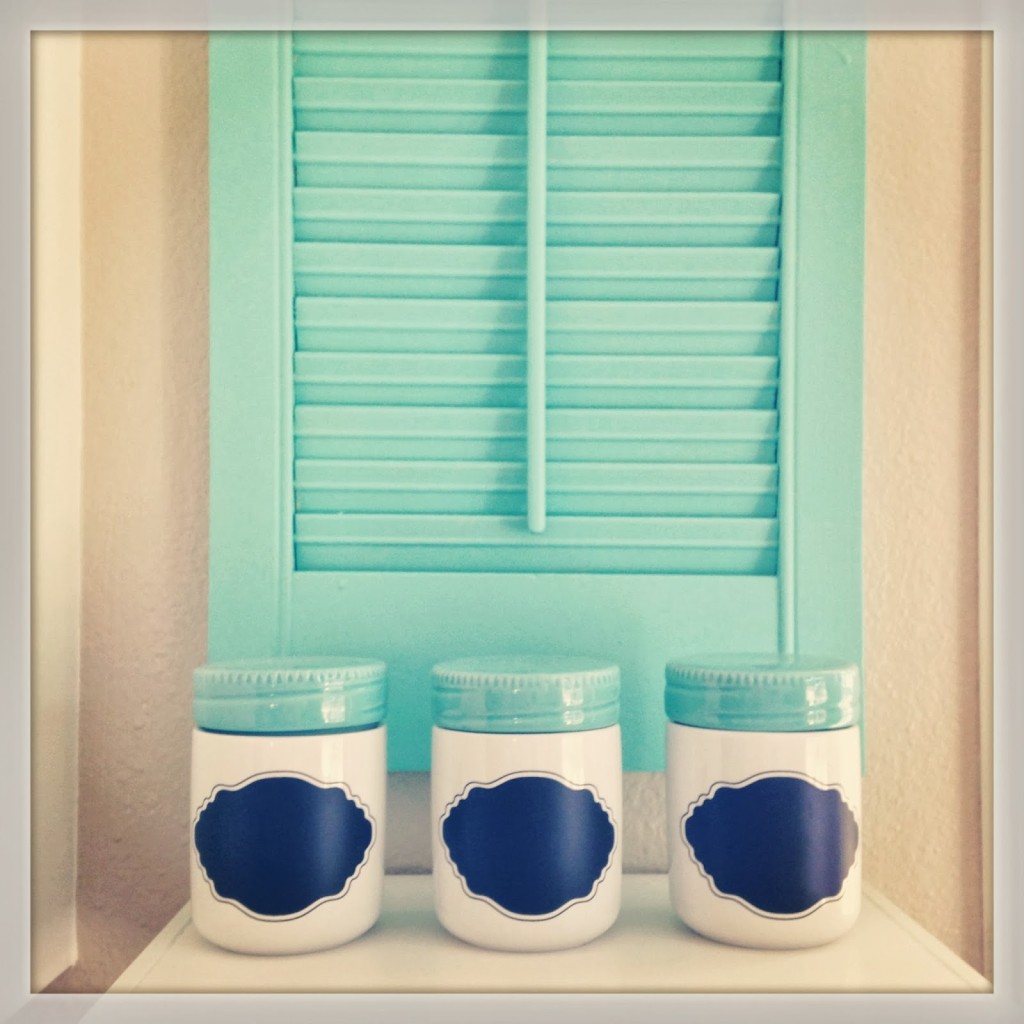 Next is my banister heading upstairs.
I used the color Royal Palm by Olymic in a satin finish. You can find it at Lowes.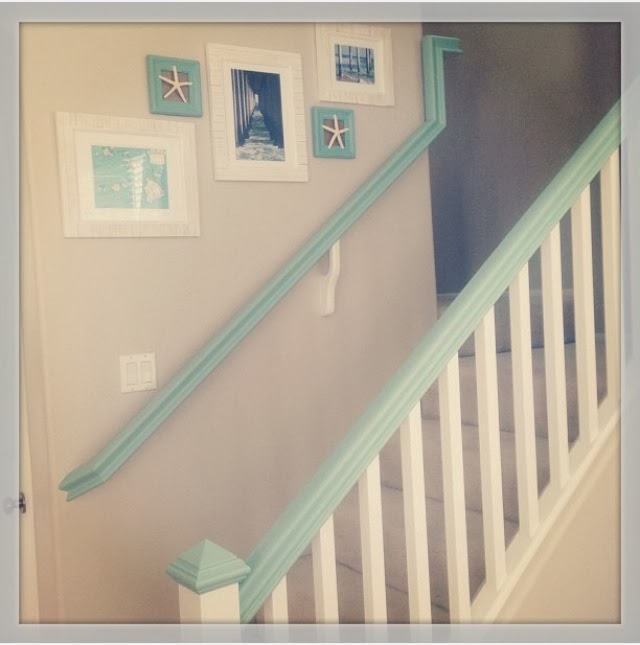 Next is the Mint Color in my office. I used Mint Gala. In a satin finish. You can find it at Lowes.
I used it on the drawers of my desk.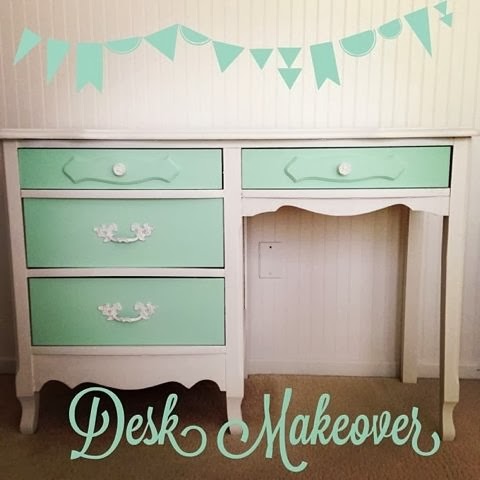 I used it on the frame of the bulletin board in my office.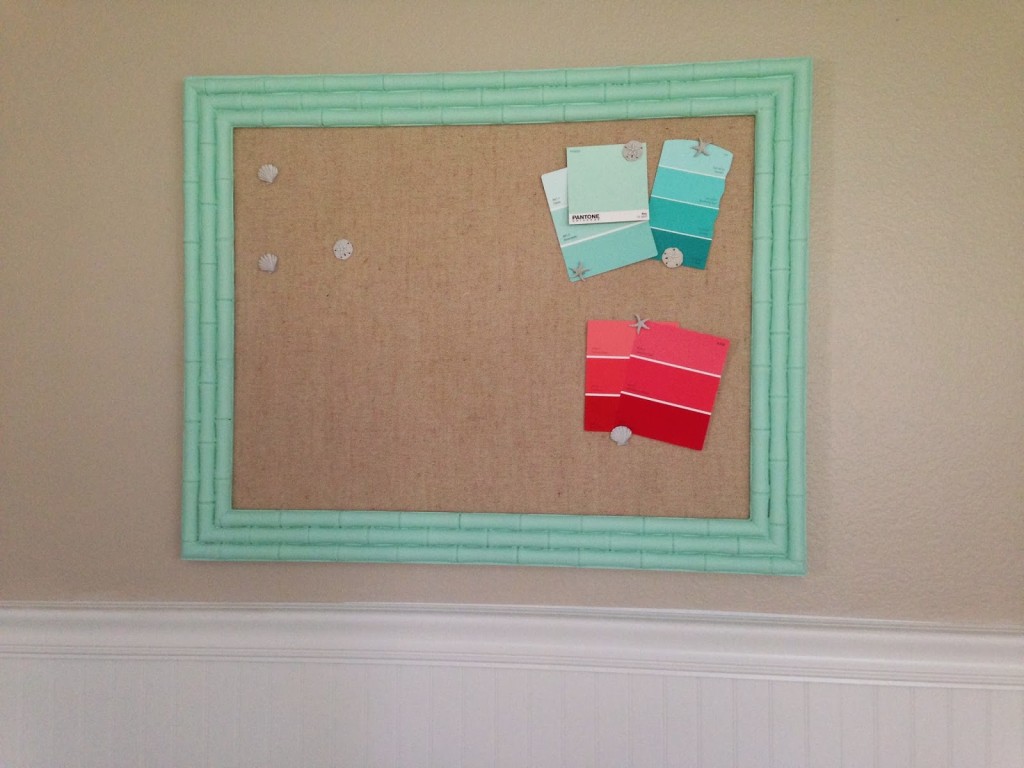 Next in my loft I used Aqueduct by Sherwin Williams in a semi gloss finish. I have it in a semi gloss because I originally got it for my banister but it wasn't the right color. So instead of wasting the paint I decided to use it in my loft on a few accent pieces. I would still suggest a satin finish.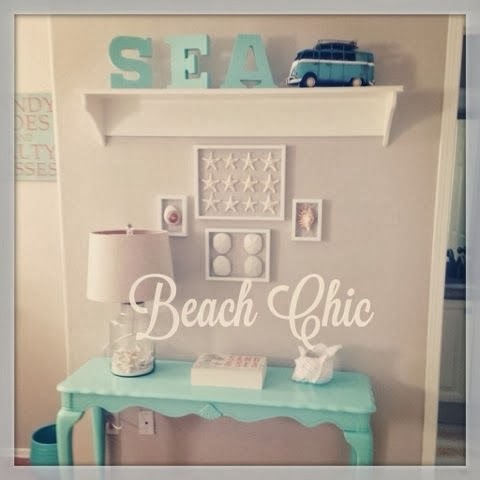 Next is the base white I use throughout all my house. I absolutely love it!
It's Pure White from Sherwin Williams.
I used it on my kitchen cabinets and the top of my kitchen island.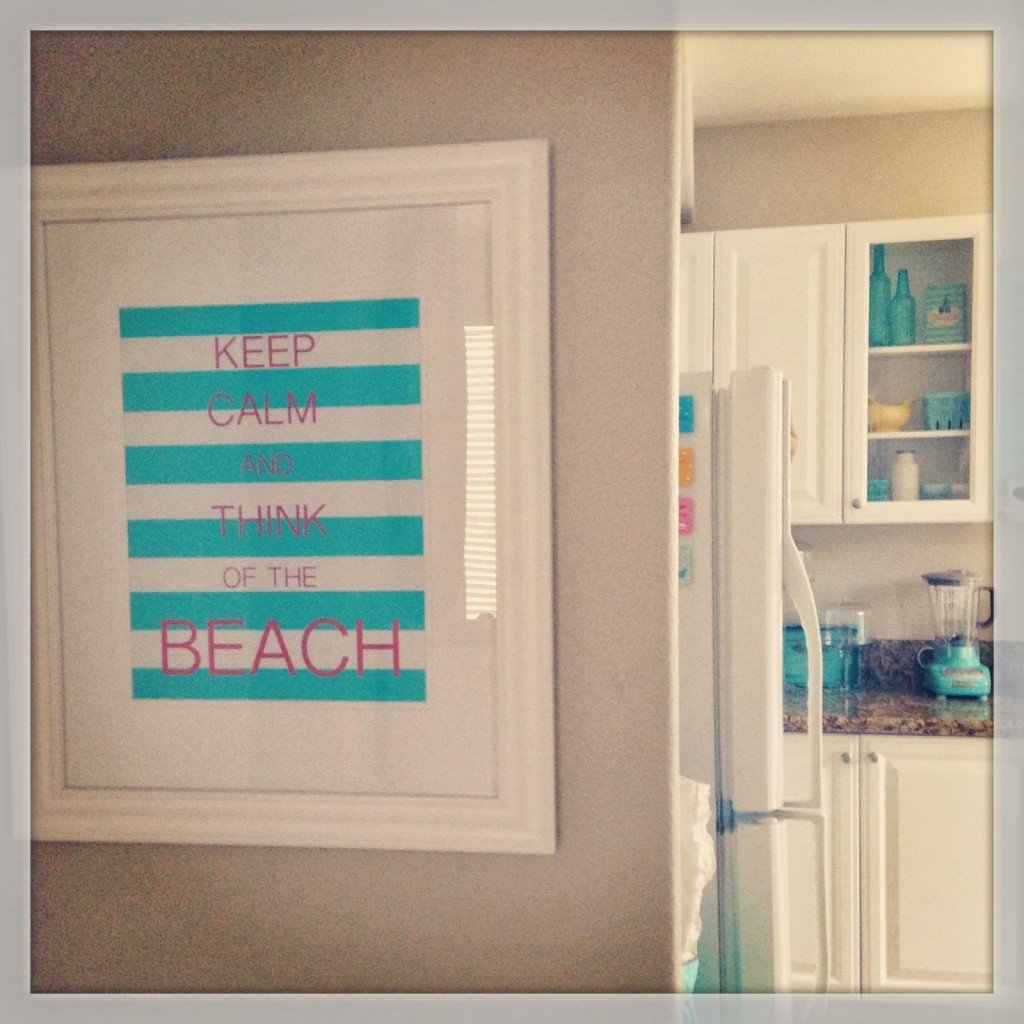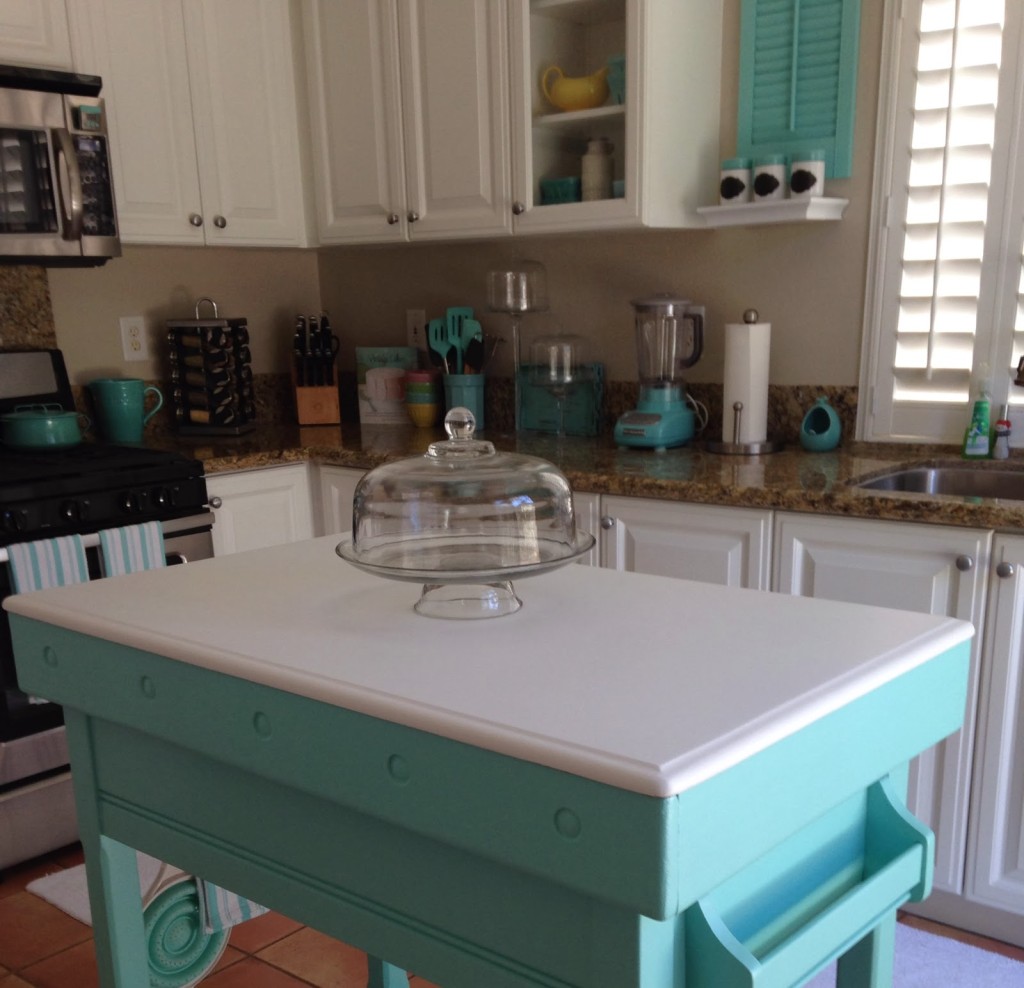 My cabinets were spray painted but for the rest of my furniture projects I use a good paint brush and these amazing rollers from Lowes!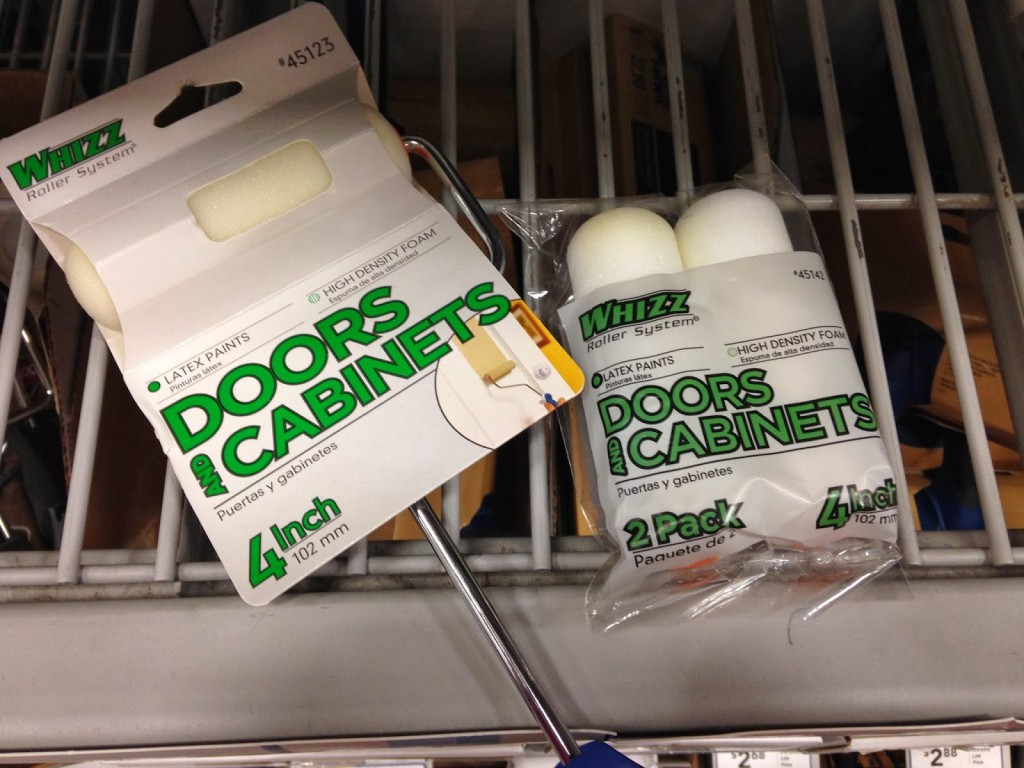 They work great and are so easy to use! Just make sure you keep enough paint in your roller and you are good to go!
So happy I could share my favorite paints!
Enjoy your Monday!
Xo