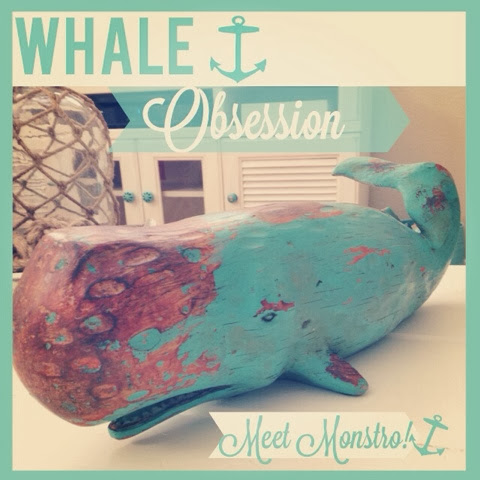 Happy Sunday!
Hope everyone had a wonderful weekend!
I have a new obsession! It's a Whale of a Tale! Hehe! It all started when I was shopping at Homegoods and came across this adorable driftwood whale! I had to have him! So I snatched him right up! After that I was hooked! Since my home is done in Beach Style he was a perfect addition! Then, the other day my hubby and I were browsing Marshall's and I came across these two cuties!
Adorable right!? It's not everyday you find something that is just perfect for your space but these guys fit in great!
Hope you have a great week! Thanks for following Breezy Designs!
Xo