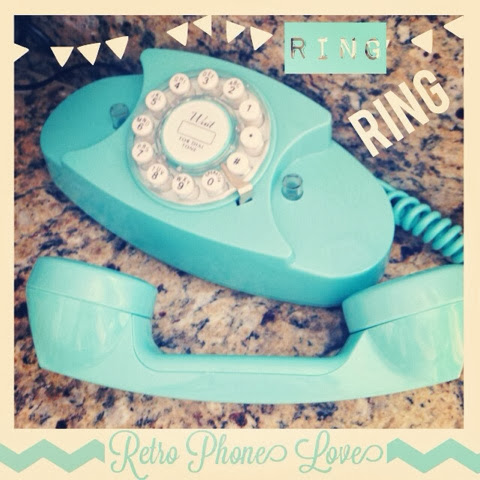 Happy Wednesday Lovlies! Today I wanted to share about my new retro phone I purchased!
1950's Crosley Princess Phone!
I have been looking for a retro phone to go in my kitchen and came across this one on Ebay. I was so excited because it was a vintage reproduction phone! So I could get it new but with a vintage design! It's by Crosley and it's a princess phone! It's super cute! I'm so happy with it and it works great!
Martha Stewart Aqua Kitchen appliances!
Have a great rest of your week!