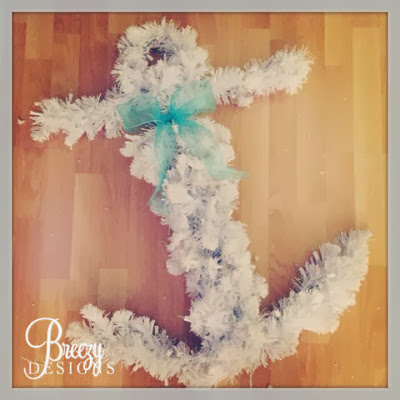 Seas and Greetings! I've been wanting to put a large wreath on the outside window of our house but wanted it to be white. Since my house is done in Beach theme an Anchor Wreath was the way to go!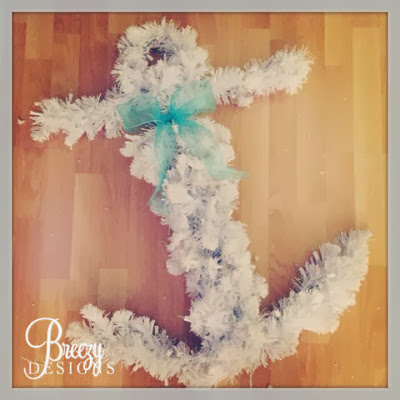 I used white garland that I found at my local Michaels. It was on sale for $3.99 each. I got 3. I then got some awesome aqua ribbon for the bow and some white lights!
I used coat hangers to help with the shape of the anchor.
I then proceeded to attach the garland with twisty ties. I also used the garland itself since it was wired to wrap around the metal hanger frame. I used 1 1/2 strands of garland per side and had enough left over for the circle part of the anchor. I didn't use any metal for the circle part of the anchor I just used the garland and wrapped it around a couple times.