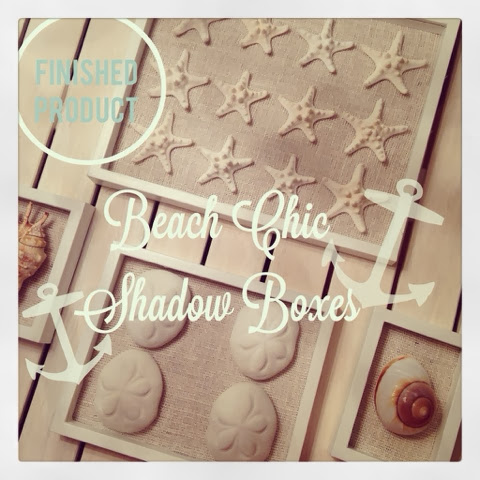 I love when a plan comes together! I have been searching for some shadow boxes and came across a set of 6 that were all different sizes. I paid just $8 for them all! They were black so I painted them white.
After painting the shadow boxes, I took out the glass in them and added burlap to the backing of the frame. I then hot glued starfish, seashells and sand dollars to the burlap backing of the frame.
The finished product!
I'm super happy with how they turned out!
Follow my blog to keep up with my posts!
Xo!