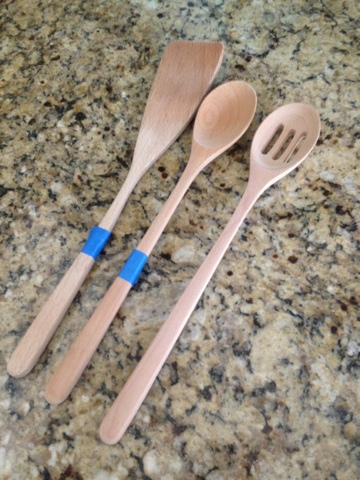 On Sunday I decided to do a spontaneous project! I've been meaning to color block the ends of my wooden spatula's in my kitchen! My kitchen is done in aqua and my plain spatulas needed some color!
Before:
I used painters tape to keep the lines straight.
I used a mug for keeping them upright while they were drying.
The finished product! They turned out so cute and it was super easy!
Have an awesome day and thanks for stopping by!
XO